Readers Spots
Reader's spots
Barbuda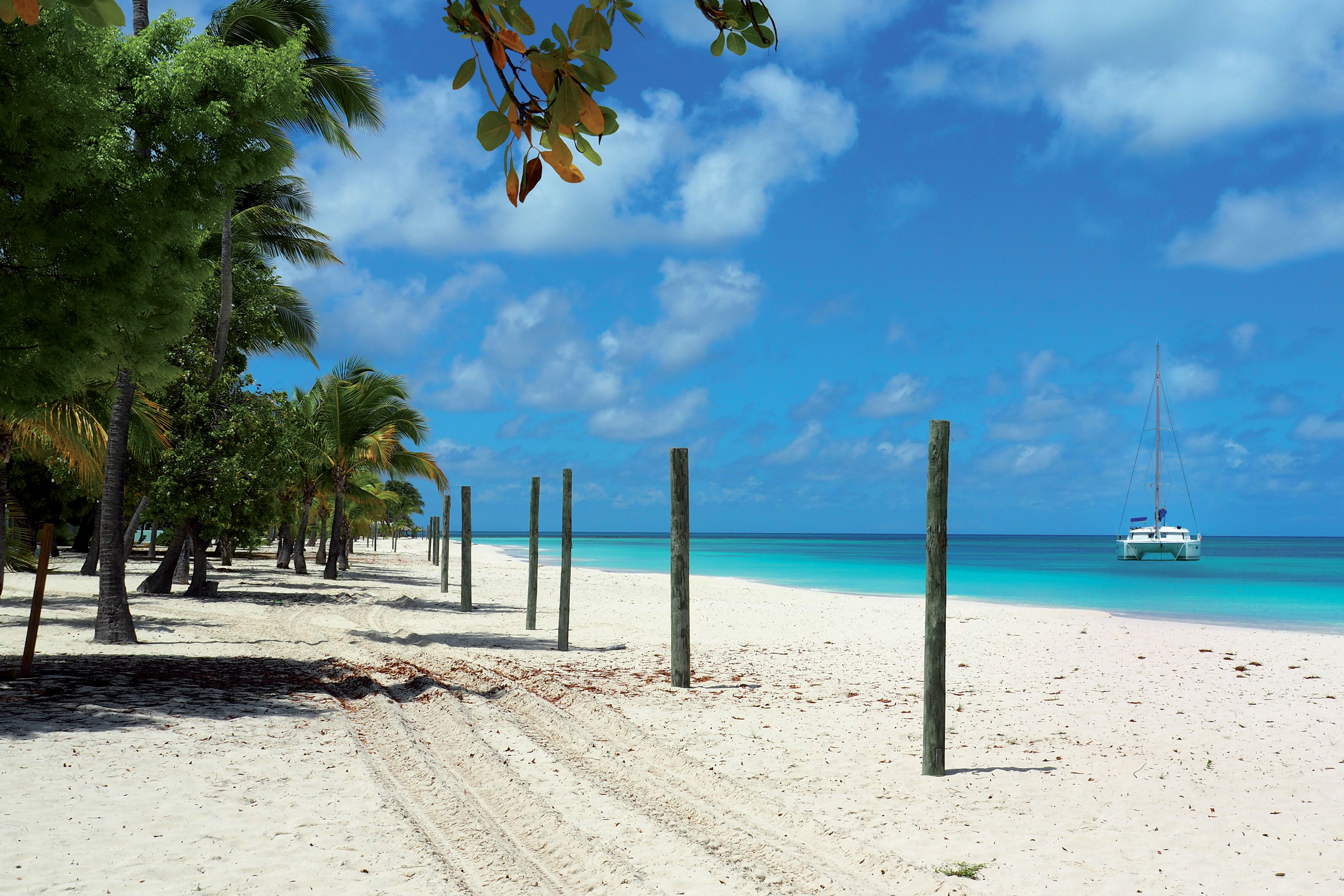 Hello,
Here is a photo taken in Barbuda during our last stay there, last May. A cruise during which we discovered the islands of Antigua and Barbuda, in our Helia 44.
Leaving from Le Marin, in Martinique, we realized finally that this part of the world is neither so far away nor so difficult to reach.
The luminosity and colors of Cocoa Point are in our opinion, superior to those of the Tobago Cays in the Grenadines. With one advantage: almost no one in the anchorages. We felt as if we were already a little on the circuit of the great voyagers. For us, the departure will be in a few years' time (planned for March 2018).
Thank you once again for the advice you gave us before our purchase: we have now done four, one month cruises, and have never regretted our choice.
Regards,
Philippe
Cowes-Dinard Race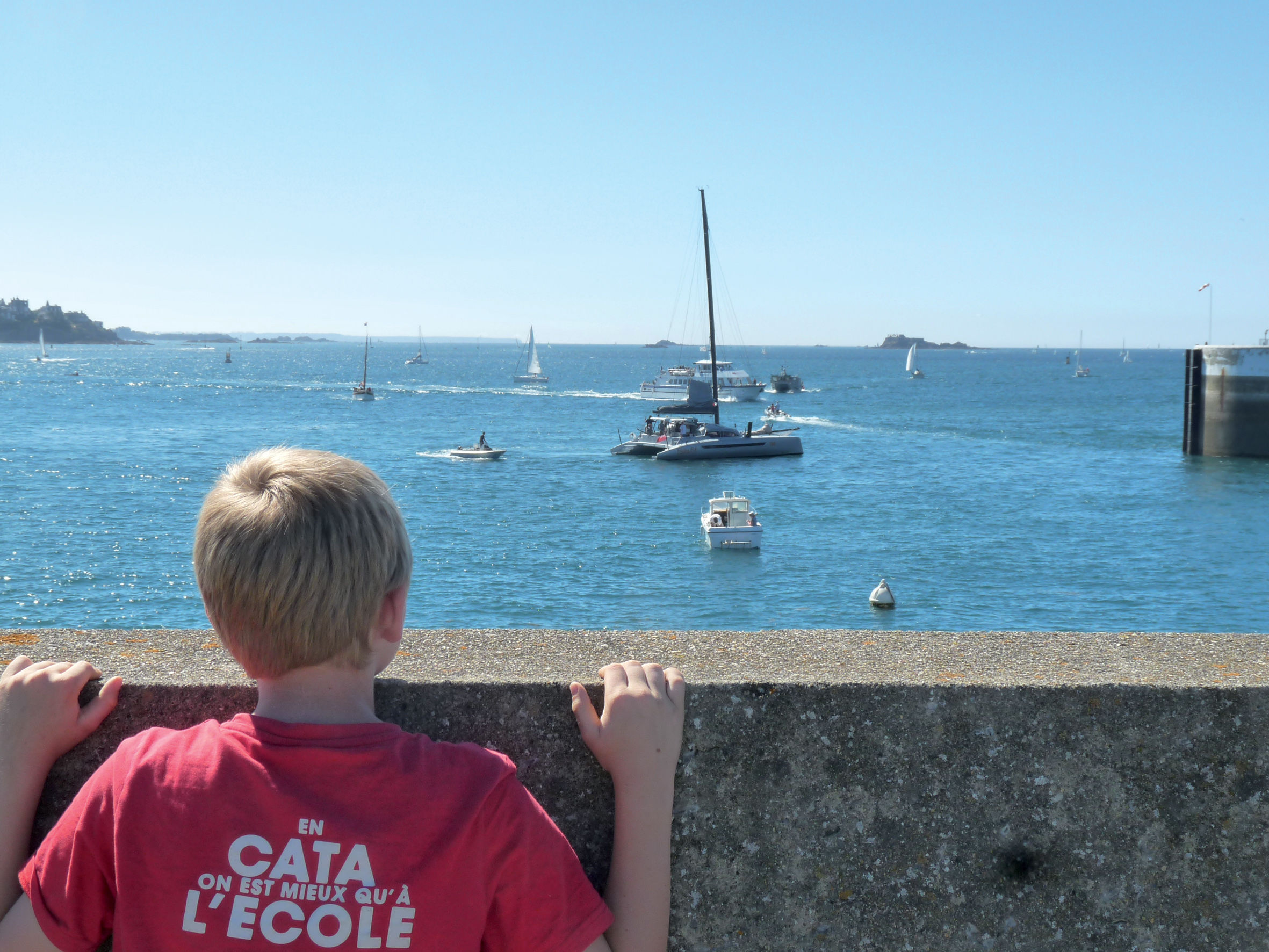 When you like cats, you fly the colors of your favorite magazine high. Don't you Lucas? And nothing in the world would have made us miss the Cowes-Dinard Race, with the Dazcat 'Hissy Fit' at the finish…
Lucas has sailed half-way round the world in a cat, and is already the terror of the racing fleets (and in a cat, of course).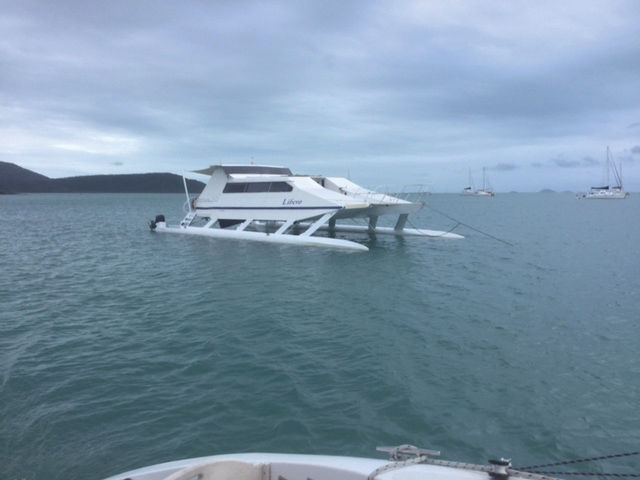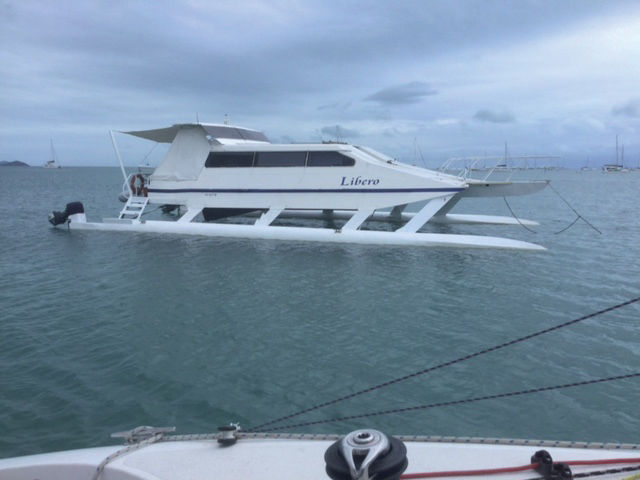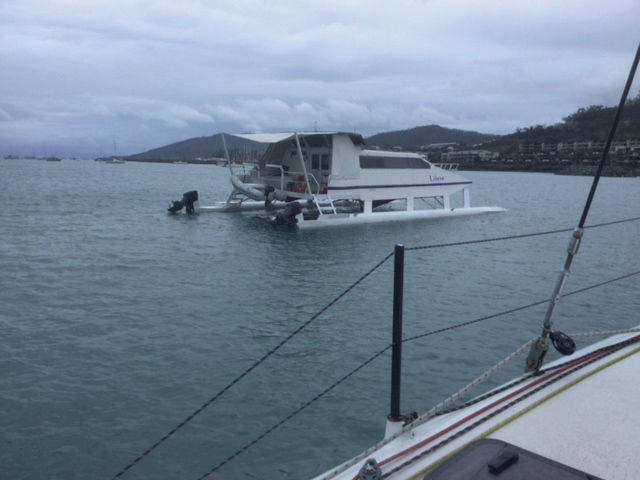 But what is that cat, then?
Hello everyone. I hope you will appreciate this Australian catamaran which I saw in the anchorage at Airlie Beach, in the Whitsundays (Australia). I find it particularly intelligent that someone has dared to design such an original catamaran, so different from all the others. It must be French, of course! (or perhaps English? Who knows? – Ed).
Thanks for your super magazine.
Roger
Note from the editor: a subscription to the first reader who finds ...
Subscribe
Subscribe to Multihulls World and get exclusive benefits.
Subscribe
What readers think
Post a comment