Readers Spots
READERS' SPOTS
While awaiting Panama
We left in October 2015 from Hyeres, in France, for a round the world voyage. Our route is classic: Hyeres, Balearics, Gibraltar, Canaries (Lanzarote) then the Atlantic crossing in 23 days and finally Martinique. It was my second transat, the first in a monohull, and this one in our Lagoon 380. There were two of us aboard (with our little dog, Heiwa). We no longer take on extra crew, as we are quite used to sailing as a couple: in 2008 we left in our Gib'Sea to sail round the Mediterranean for 9 months, the warm-up before the big departure!
Here are a few photos of our anchorages (at Petit Tabac and La Roche) in the Caribbean, which we are going to carry on enjoying while waiting to go through the Panama Canal next April...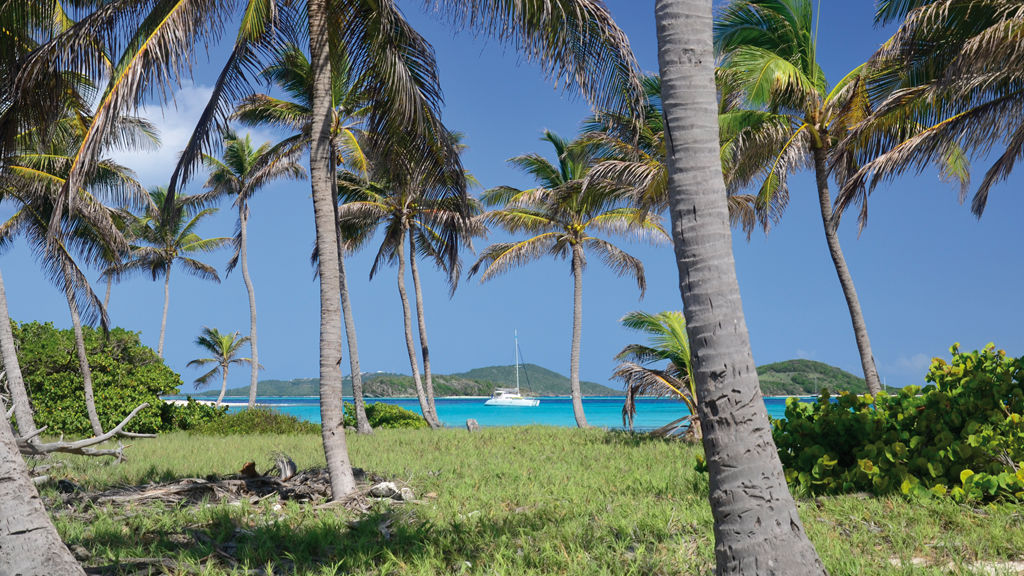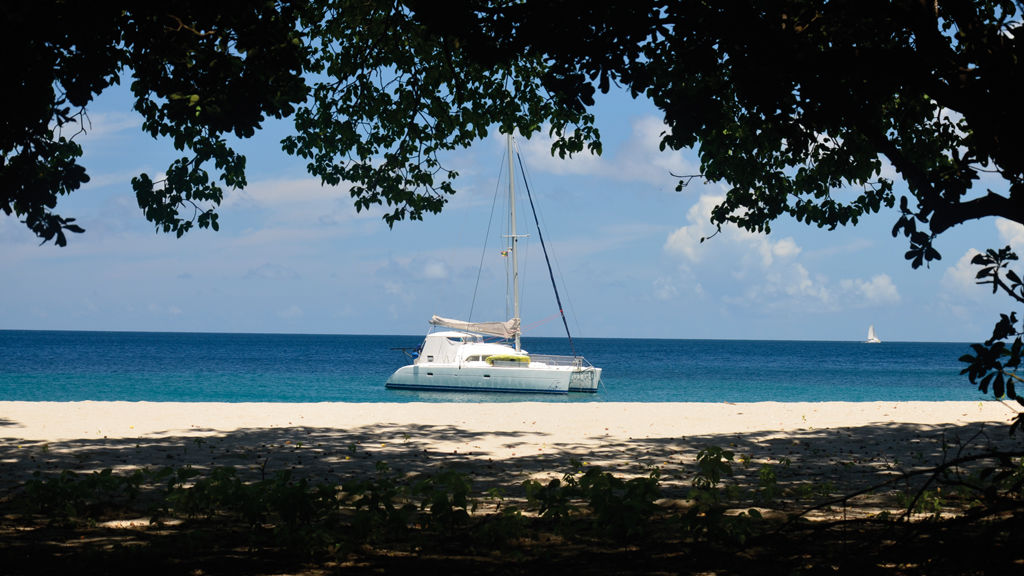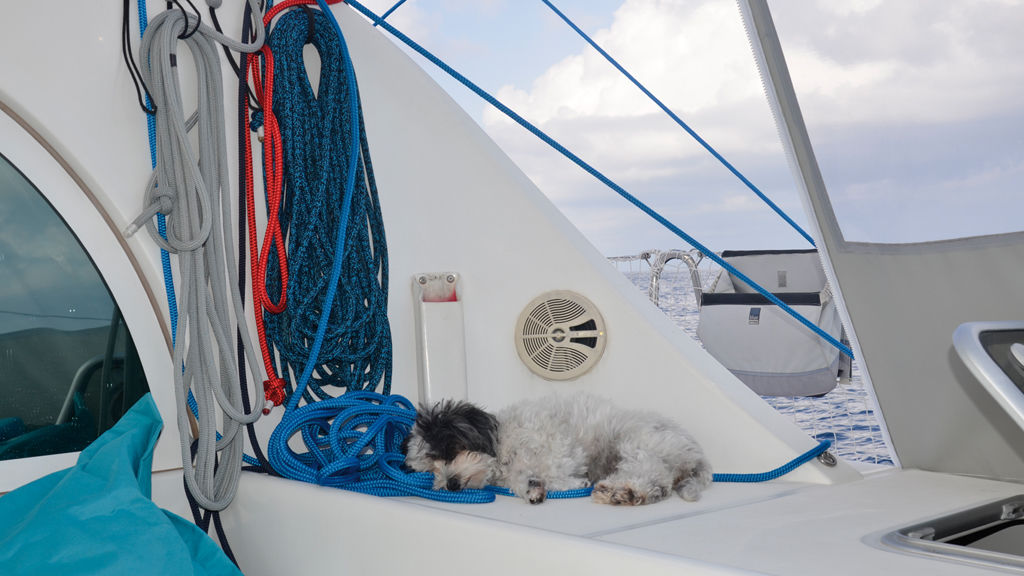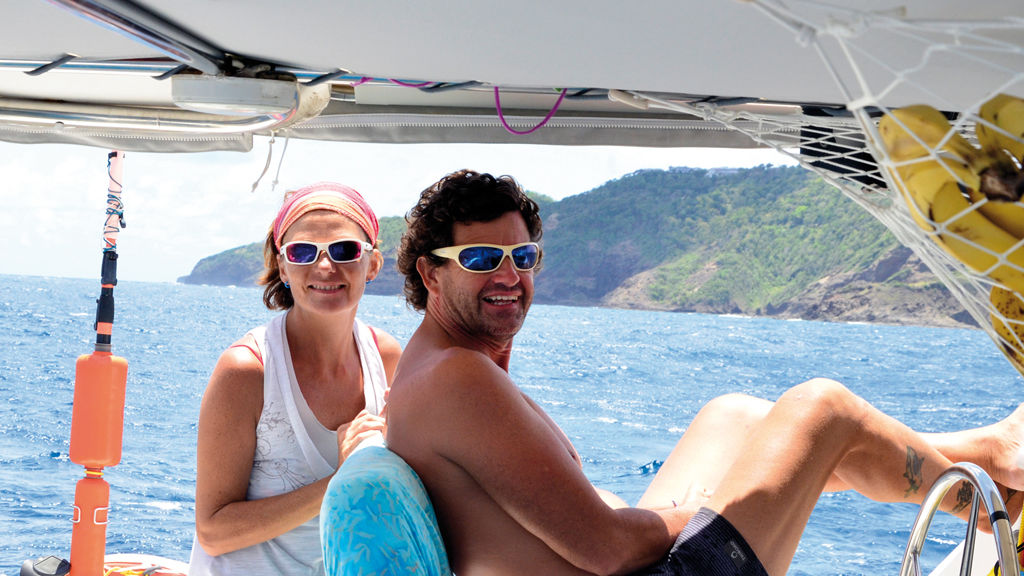 Agnès and Thierry aboard the catamaran Duo.
From a mono to a tri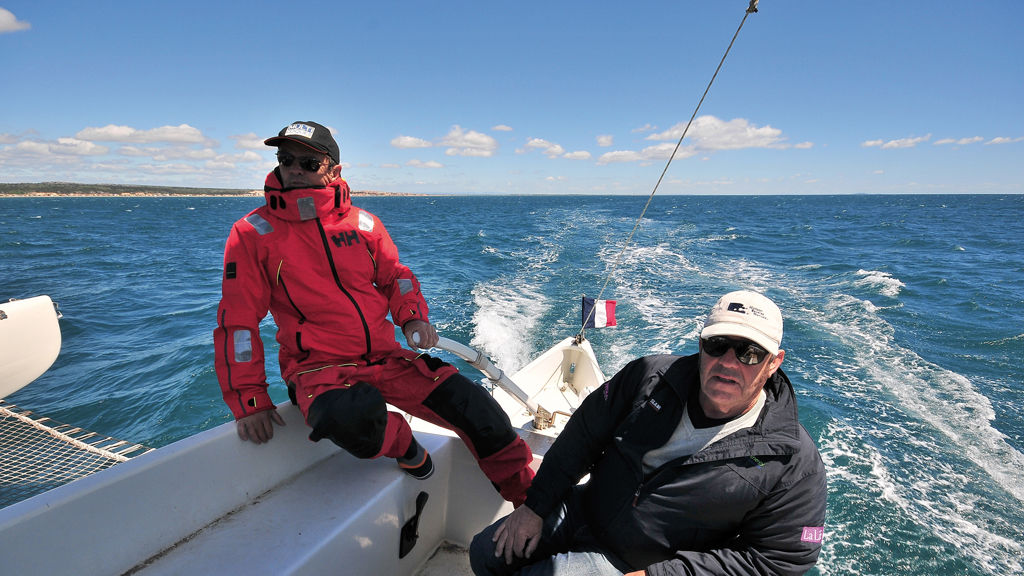 Look at this man's smile – he's obviously happy. He's lucky enough to be sailing with our in-house tester Philippe Echelle aboard a Newick, at 15 knots. Jean-Yves Hasselin has however already sailed a lot – he's a veteran of the Vendée Globe amongst others - but here he's clearly in raptures.
The whisper is that he enjoyed this sail so much, he's desperately looking for a Newick. If you have one for sale, be nice, send an e-mail to the editor, who will forward it on!
Two hulls or nothing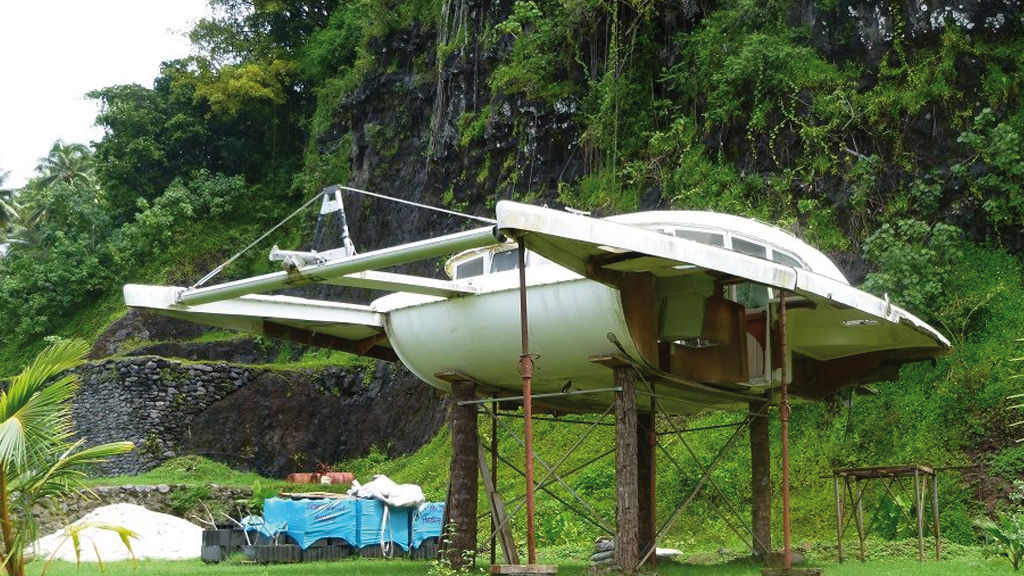 Marc Fazilleau is a professional who likes blue-water cruising. Among other things, he is responsible for the famous Banana, the cat built in thick aluminum which has delighted cruisers who like to get off the beaten track. Today, Marc is enjoying life, but whenever he meets a cat, he can't help thinking of us.
The proof, with this photo taken on a Polynesian beach. As we said, two hulls, or nothing!
Subscribe
Subscribe to Multihulls World and get exclusive benefits.
Subscribe
What readers think
Post a comment