Readers Spots
READERS' SPOTS
The inhabitants of Rangiroa
Pierre has just spent three months in Rangiroa, and this has allowed him to develop certain skills, including training sharks. This happened at the Sables Roses.
"I admit that at first, we were slightly worried, but little by little, we got used to their presence and decoded the pattern of their movements. We are talking about black-tip sharks, which are quite timid. They don't come closer than three meters away, and I still ask myself how the locals manage to catch them with their bare hands.
There were usually between five and ten, but here, with the midday sun and a steak which was a bit too rare to be honest, we counted 26 of them.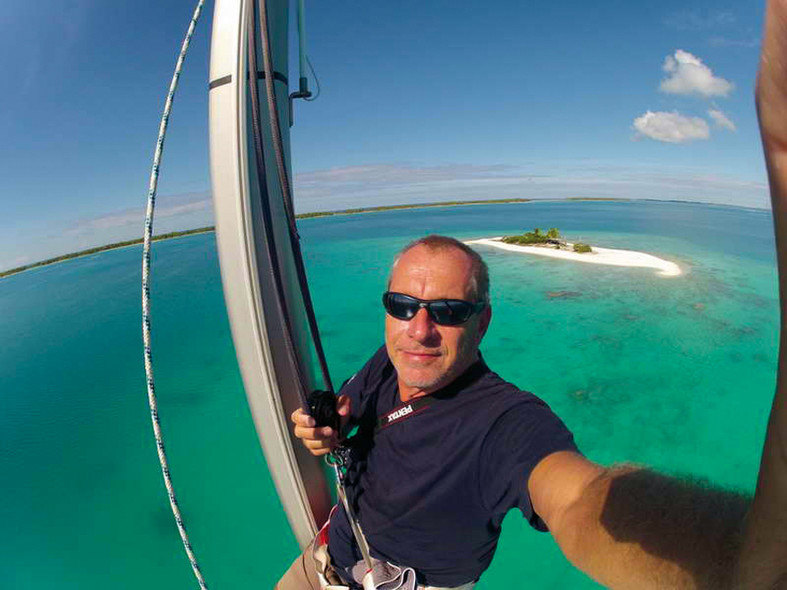 Some HAPPY readers!
When they set off in their Nautitech 47, Noël and his wife never forget their favorite magazine...or their fishing rod! The last cruise in the Seychelles allowed them to devour the latest Multihulls World, as well as some nice catches, including these swordfish.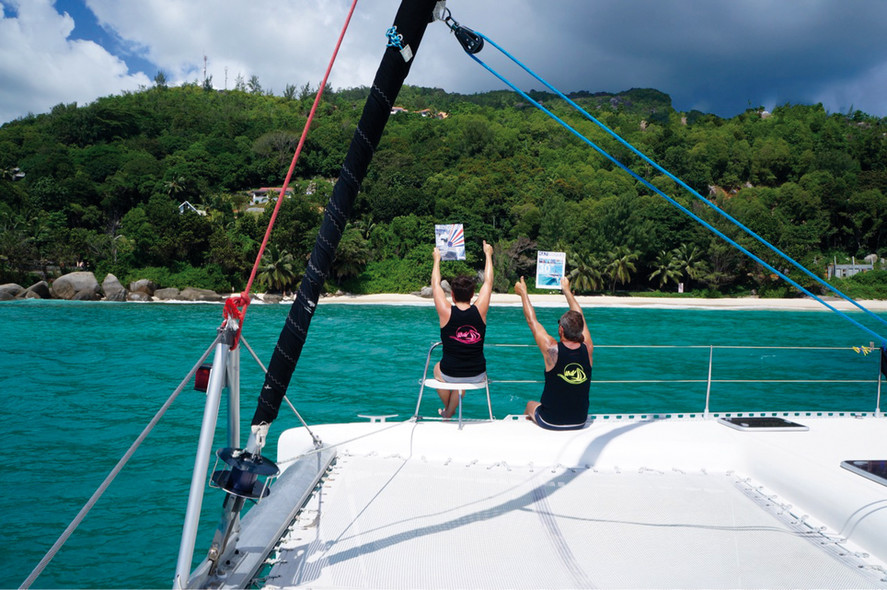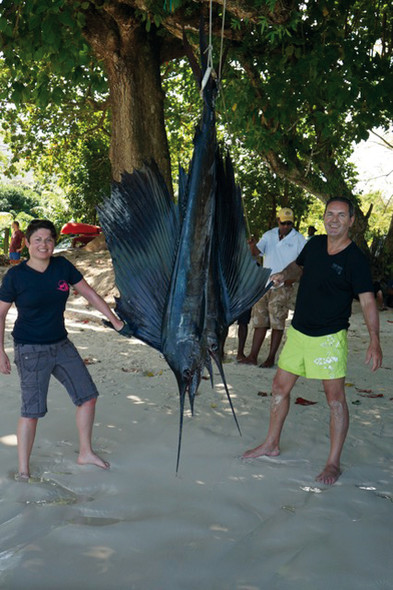 Scale models
No, you're not dreaming. It's not Multihulls World which is giant-sized, but the Sunreef Sail 70 which is a scale model, built by Xavier. A boat which never sails alone, as Xavier is putting the finishing touches to a Kingcat 80, and one ...
Become a member
Become a Multihulls World Community Member for free and get exclusive benefits
Become a member
What readers think
Tell us your opinion