Multihull
Blue 2 Volume and excitement!
Published on 01 october 2015 at 0h00
We can't say that this catamaran's career didn't get off to a good start...designed by a renowned architect, Philippe Briand, big launch with a photo shoot from a helicopter and an enormous 'Beneteau Blue 2' written on the trampoline...however: three years' production later, the big company from the Vendee region of France had only sold 48 boats. Curtain! Beneteau's first – and last for the moment – multihull wasn't the success they had expected. The builder has made up for this since then, because it is now the owner of Lagoon, the world number one in the sector. So, where was the problem? Without a doubt in the positioning of the builder, a monohull specialist. Not necessarily confident in its new boat on two hulls, Beneteau took care to fill the masts with foam, fearing a complete capsize onto the roof - we might as well say this straight away, even by doing it deliberately, it's very hard to succeed in this maneuver! Then this famous Blue 2 was quickly overtaken by a poor reputation, concerning its seakeeping qualities. Today, looking back 30 years, we can assert that this portrait reflects above all the opinion of skippers who had up until then been faithful to monohulls. Yes, a catamaran weighing hardly three tonnes will experience a few difficulties when sailing to windward in a force 7, whilst a monohull, 2 tonnes heavier, will behave much better...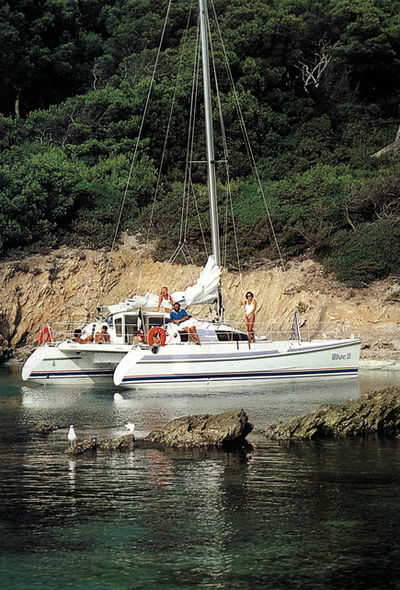 Become a member
Become a Multihulls World Community Member for free and get exclusive benefits
Become a member
What readers think
Tell us your opinion