Multihulls Match
Reefing: hook or traditional continuous reef pendant?
Published on 20 march 2017 at 0h00
A column created by Philippe Echelle
For the reef pendant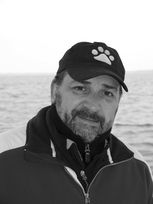 By Franck Bauguil
VP Yacht Ownership & Product Development
Moorings/Sunsail/Leopard/LeBoat
Since catamarans have no longer been just racing machines or considered "weird" and have become true cruising sail boats for both ownership and charter, the reefing has been a source of discussion for all builders. First, monohull (half boat :-)) sailors had to get used to the lack of heeling, therefore, the absence of clear sign of an overpowered sailing boat.  Then, builders made sure to post large signs around the nav table, showing reefed main sails, according to the force of the wind, and make reefing as obvious as possible to the users. At the beginning, our cruising catamarans were equipped with standard reefing systems, with reef lines directly tied around the boom and reef points at the luff of the main sail, hooked to a fittings at the goose neck, a system issued directly from cruising monohulls. Later, the reef point at the tack of the main sail was inserted in a strap, secured onto the main sail, and a snap-shackle . The Leopard, destined to charter fleets or private owners, have been, early on, equipped with two reefs, each reef line being continuous, led back to the helm station, allowing the reefing of the main to be fully executed from the helm station, without having to go on the roof or to the mast. After several hundred Leopards delivered, this system has been proven to be satisfactory, for the ...
Become a member
Become a Multihulls World Community Member for free and get exclusive benefits
Become a member
What readers think
Tell us your opinion