In 2009, the Lipari 41 took the place of the Lavezzi, condemned by its canvas bimini and mainsheet traveler in the cockpit. An effective restyling in 2013 extended the career of this popular catamaran (nearly 200 were built), but the arrival of the new style (with the Helia 44) sounded the death knell of this previous generation. Between the future Lucia and Helia, the Lipari was no match, especially in terms of the interior design. The Astrea 42 now occupies a pivotal place within a completely renewed range from going from 40 to 67 feet. Has the builder's flagship yard at Aigrefeuille hit the bull's eye?
A new boat put into perspective
It's easy to praise the exterior design of the Astrea because the Berret-Racoupeau design team seems to have pulled out all the stops to achieve their goal: to make a desirable new 42' catamaran! In terms of architecture, modern catamarans were first inspired by their ancestors in the Pacific before conquering a form of British-inspired western independence. In the 1980s, France, the new "Multihull melting pot" really fired things up, breathing life into the emerging world of multihull racing taking foreign influences and propelling more modern, faster and trendier catamarans onto the market than their counterparts across the Channel.
In recent years, layout and interior design issues have become the main concern for most builders: accompanying (or preceding) new uses: chartering / leasing, or customers with their own vision of "yachting". The style of "bodywork" is now a new issue. Builders need to show imagination and know-how to adapt hydrodynamics and rigs to these new and sometimes contradictory requirements... So, has the Astrea managed this tour de force?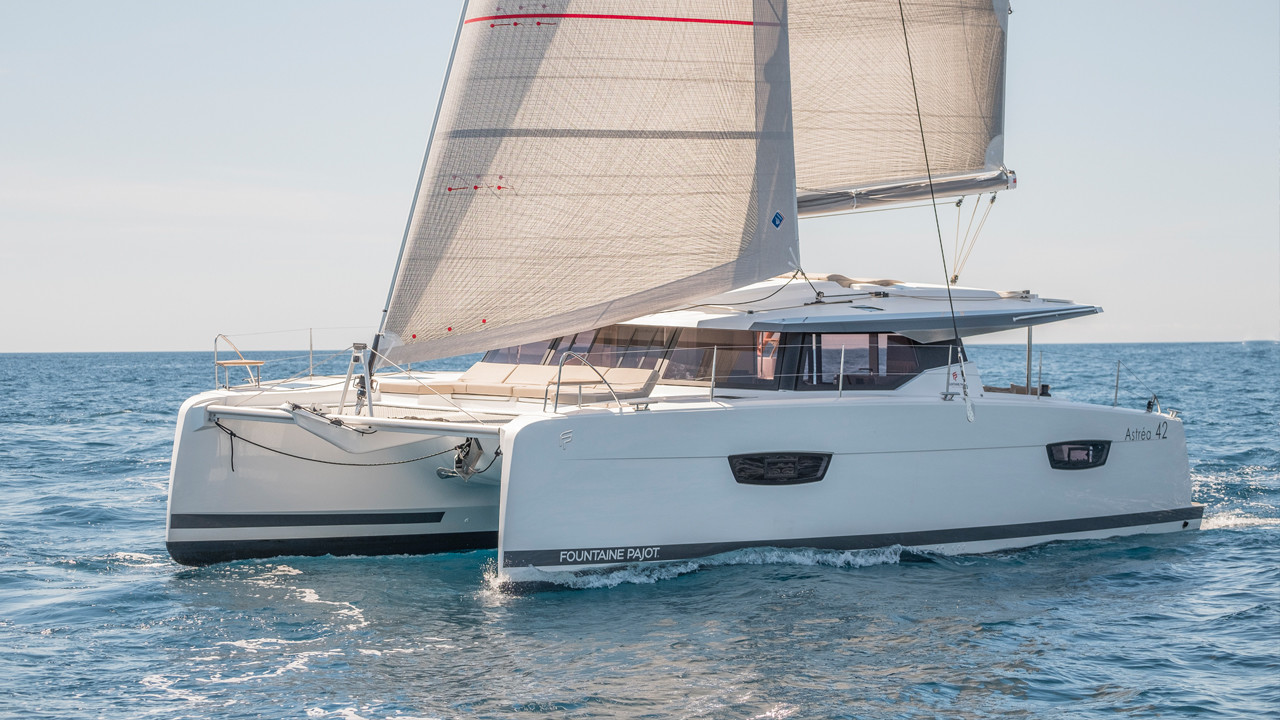 A silhouette in keeping with the times
Whether they work with styling software...
To read in full,
Buy the boat test
Boat Test price$5.00Inc. tax
Purchase
What readers think
Post a comment
---