The 4.0, the smallest boat in the Bali range continued her career under the title of the 4.1. In total, more than 300 units have been built in the last 5 years. The second-hand market is now open to this best-seller whose production has recently stopped.
In the Bali family, I ask for the little one! The Bali 4.0 was launched in September 2015: this catamaran was aimed at the typical charter market in her four-cabin version, though was nevertheless available in an Owner's version. 154 examples were built up until April 2018, when her successor, the Bali 4.1 came on the scene. This second version coexisted for a while with the first one before becoming the definitive model. But what was new? First of all, a fixed aft platform between the sugarscoops. With this modification, the Bali 4.1 joined the idea of exploiting the entire available deck area - a concept seen on all the latest Balis. As a result, the 4.1 gained an aft bench seat. Inside the nacelle, a little change with an L-shaped saloon instead of the more traditional table that the first 4.0 featured. One hundred and fifty Bali 4.1's have been delivered - production of this model has just come to an end, and now the Bali Catspace and the 4.2 have taken over.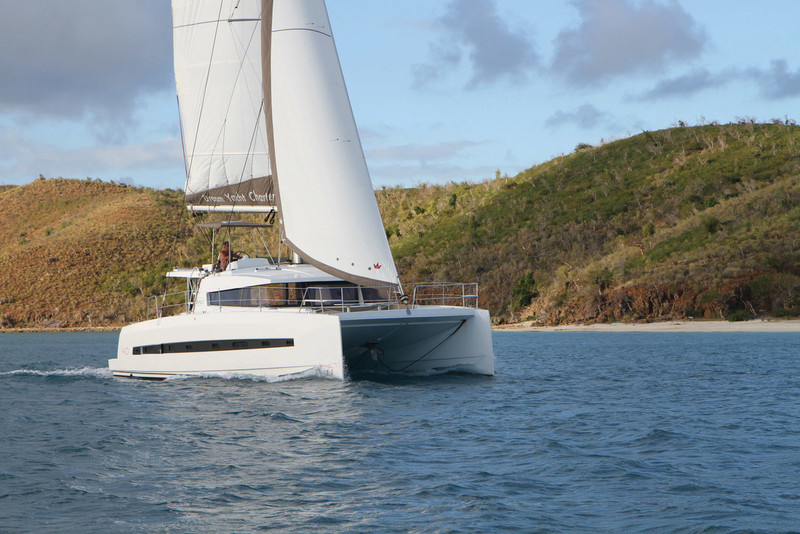 The Bali 4.0 is fast, as long as you're not sheeted in too hard - and there's a breeze! 
An innovative catamaran
Despite the high freeboard, the silhouette from both the front and the sides passes rather well. The fin...
To read in full,
Buy the boat test
Boat Test price$3.00Inc. tax
Purchase
What readers think
Post a comment
---