Published on 01 october 2013 at 0h00
In just two examples, this Marc Fazilleau-designed catamaran has already made an impression on the little world of multihulls, through its happy owners' long-term voyages. So when, in a market which is highly formatted by the major productions, this atypical design fell into the hands of a French builder which had forged its reputation over 40 years, building aluminium blue-water boats, our curiosity, already aroused, reached fever pitch. A test of Garcia's Banana 43 in the Channel, at the end of June, in the warm sunshine of Cherbourg...
It's the trick question at any self-respecting boat show for the permanent staff of the essential Multihulls World stand. 'What is the ideal catamaran to sail round the world in?' Everyone has their tactics for avoiding the danger of a certainly legitimate interrogation, but one to which there is no absolute answer, or to which there are a hundred different answers. Personally, I like to give them the metaphor of the original Paris-Dakar, in the real African desert. We saw everything and anything arrive on the banks of Lac Rose: from 4Ls to Rolls Royces. We even saw some Porsches excel there! Which just goes to show, anything can make the crossing... ...of the desert, or the Atlantic. It's just a case of knowing what the driver wants. But what is really worthwhile, is to find out what vehicle the person who lives all the year round in the desert or the brush uses: at that time (and here I'm talking about a time that those of you under 40 will not have known) the famous 'Land Rover' was the 'must'. However, I don't think I remember it ever having excelled in the event created by Thierry Sabine.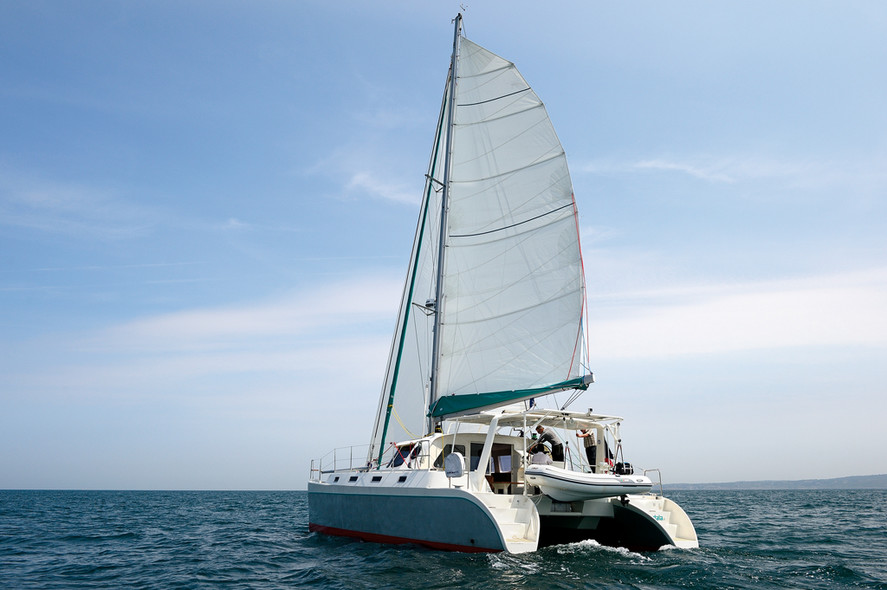 ...
To read in full,
buy the test report
What readers think
Tell us your opinion