A new British boat
There was a time when the Brits were at the forefront of cruising catamaran production, but decades later this accolade has long since gone to the French, South Africans, Australians and others. So when a new British cat comes along, our interest is sparked.  
The current trend in cruising cats is bigger and bigger: many manufacturers ranges now start at 45 feet. Big is all very well, but big is expensive to buy, big is expensive to dock, big is expensive to maintain, and so is out of reach for many. Here, we have a "small" boat, yet the advert says two large double cabins, two single berths, heads with luxury shower, additional heads, large galley, large dining table and chart table in the saloon, large cockpit, and so on... Really? On a 33 footer? And all for £139,500? Surely corners have been cut, compromises made? And will it sail? We sent Graham over to the UK to see what the story is with the new Broadblue 346.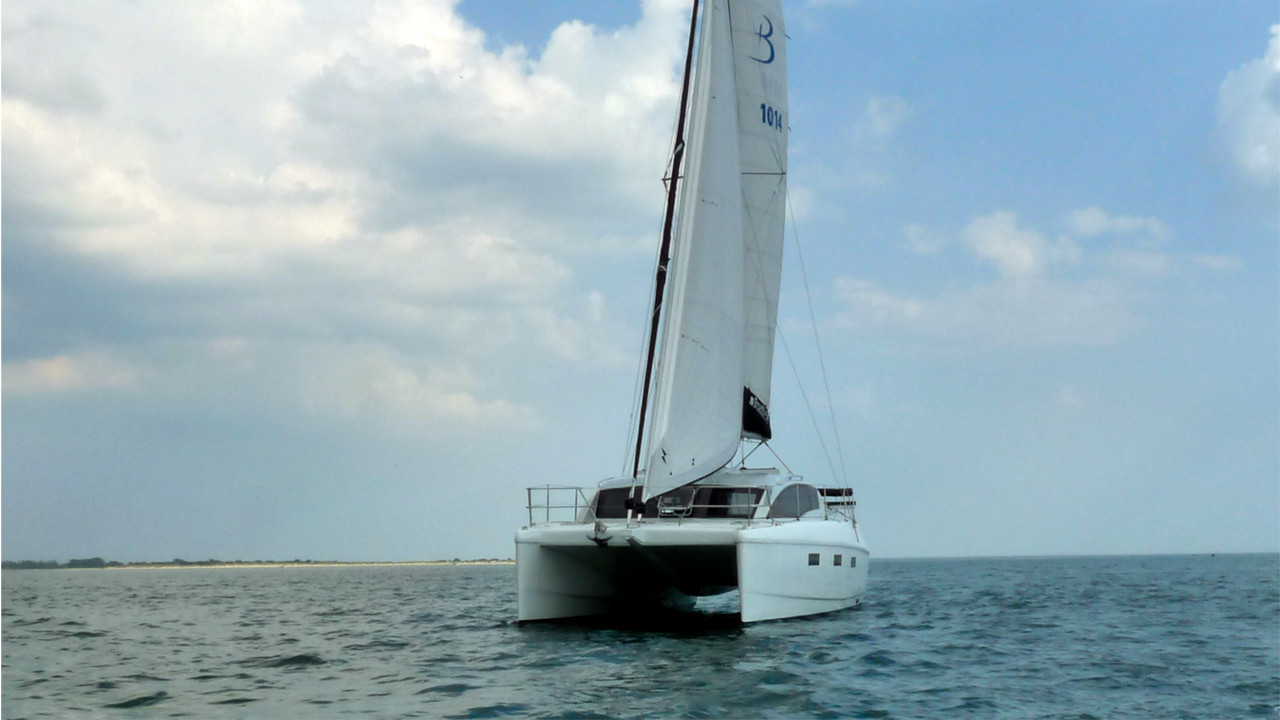 Origins
Broadblue has been around a while, with their most prolific model being the 385. Plenty of these have been cruised long distances by liveaboards, and make good average speeds (some boat buddies set out from the Galapagos on theirs th...
To read in full,
Buy the boat test
Boat Test price$5.00Inc. tax
Purchase
What readers think
Post a comment
---