Boat test from the Multihulls World #52 (june/july 2000)
The "smallest" Catana is taking advantage of the shipyard's experience and the solutions tried and tested on other models to position herself with many assets in the 40-foot niche.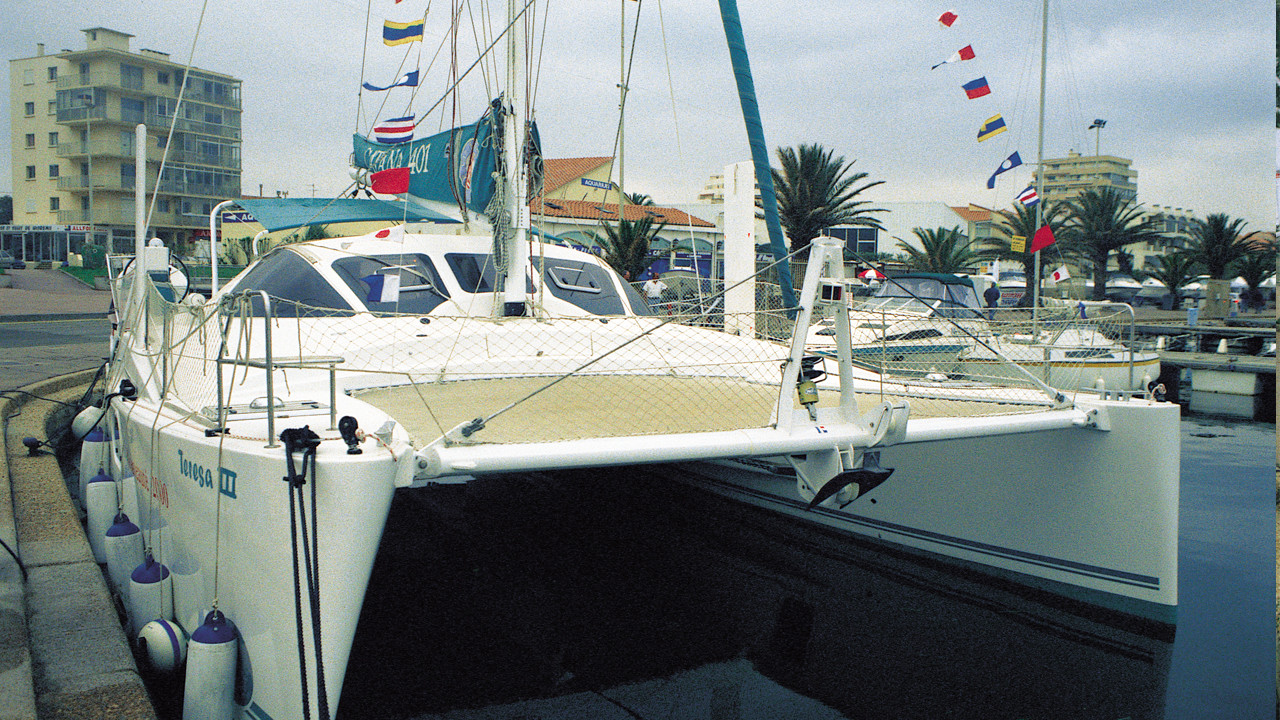 If the general trend on the market is for larger units, the size of some 12 meters enables the owner to consider cruising on the high seas or in summer, while keeping harbor and maintenance costs under control. This length also provides for appreciable comfort and remains maneuverable with a small crew.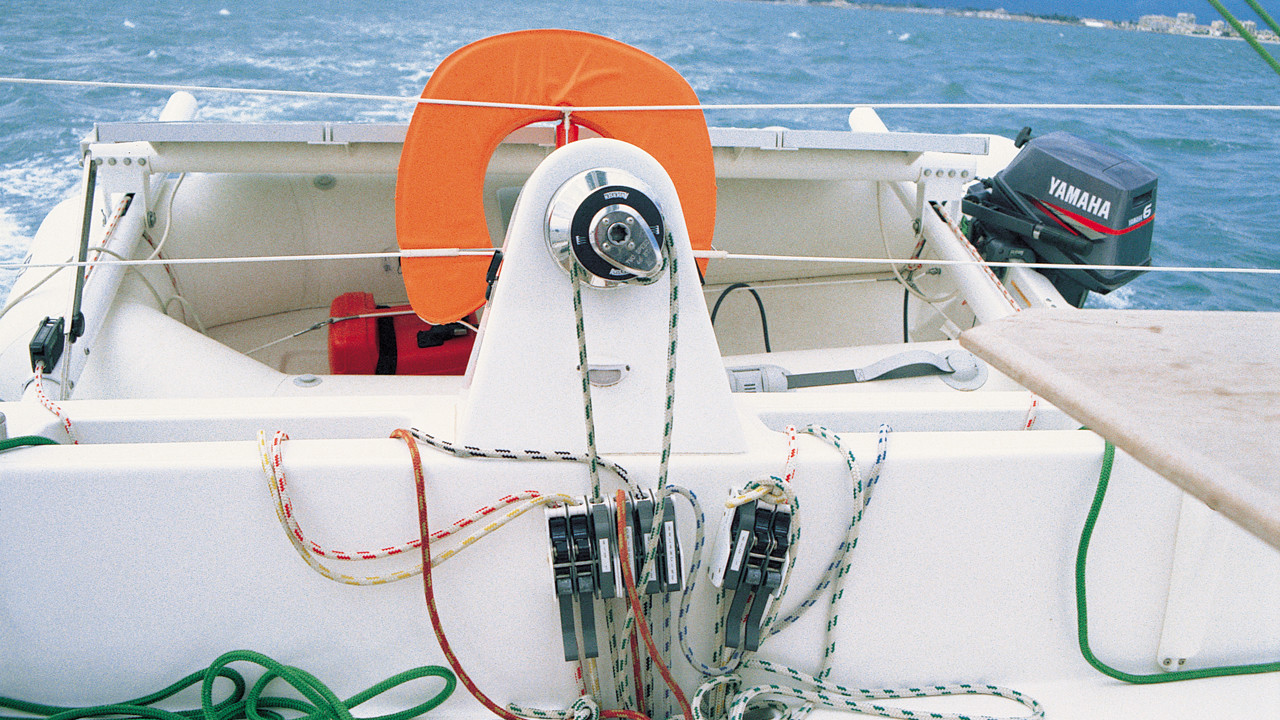 The 401 fits in perfectly with this standpoint, although the purchase price may seem dissuasive at first. True, if you compare the finishing, the quality of the amenities and fittings, as well of course as the manufacturing processes, the price is justified. To settle this issue once and for all, you will have to shell out Euros 396,100 plus VAT (some 3.1 million French, VAT included) for Catana 401 ready to sail. For this amount, you will have the choice between ten different versions of features, at no extra cost.It seems the yachting market is very healthy indeed, since to date there are already five units on the water, and no less than seventeen more under order.
We tested Teresa III, the...
To read in full,
Buy the boat test
Boat Test price$5.00Inc. tax
Purchase
What readers think
Post a comment
---