The smallest model in Catana's current range, the 41 which quickly became the 42, was launched 10 years ago now… Recent (good) second-hand examples of this fast, seductive catamaran are not to be missed!
Back in 2008, Catana launched their 41: This was good news because the yard, which had become focused on larger and larger models, was now looking at a much more reasonable-sized boat - and so was back in the spirit of the very first Catana. We are talking about a catamaran which is significantly lighter than its competitors of the same length: around 9 tons as opposed to 11.5 for the new Fountaine-Pajot, or 12.1 for the Lagoon 42. Note that these two boats however, are more aimed toward comfort, offering much higher volume. The Catana 41 is therefore a high-end unit, with high performance and recognized sea-keeping qualities. Two years after its launch, the shipyard reviewed the accommodation layout in the nacelle and for sail handling on deck. The 41 then became the 42. To date there have been about fifty examples built, and there are some available on the second hand market: at the time of writing, there are 5 currently being offered for sale.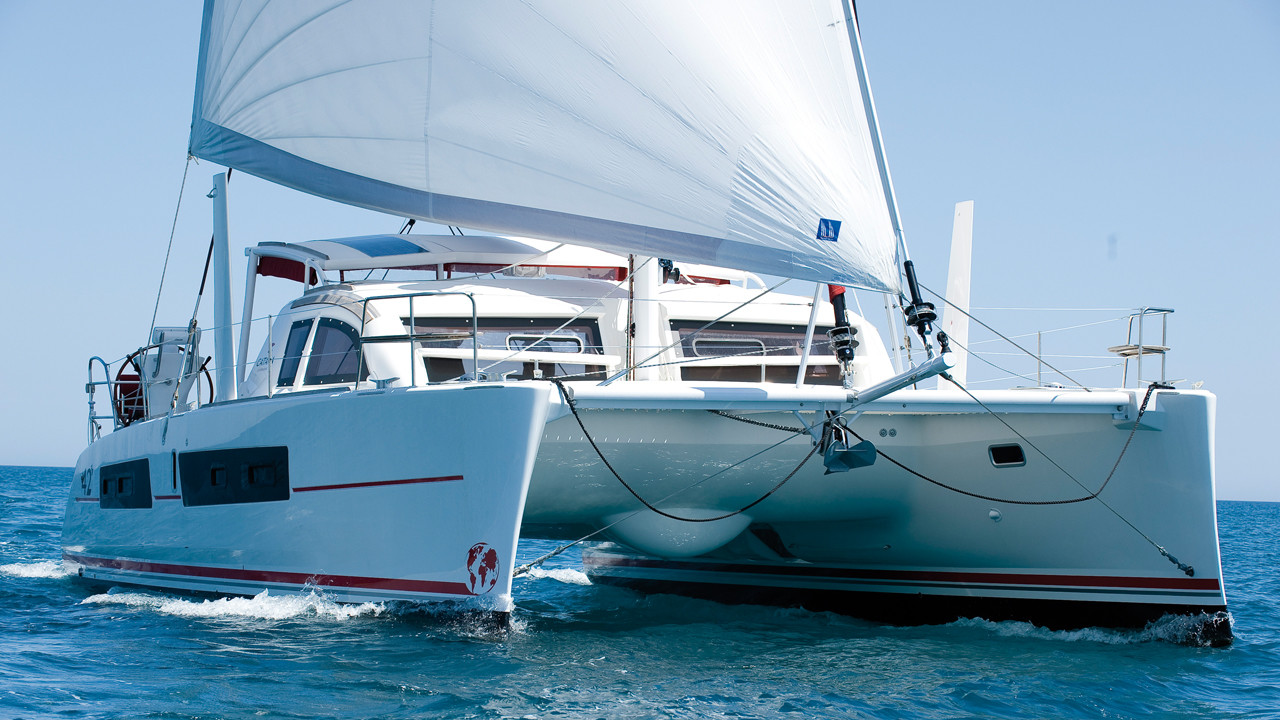 Innovative hulls
The hulls still don't have inverted bows - which have become ubiquitous over the past few years - there is still a clear architectural form. The bows of the 41, very narrow at the waterline, have a lot of volume cl...
To read in full,
Buy the boat test
Boat Test price$3.00Inc. tax
Purchase
What readers think
Post a comment
---