A storm lashed the leisure sailing industry during the winter of 2009; despite this, the multihull segment seems to have stood up well and is showing, across all sizes, comforting vitality. After having battled in the backwash from the Poncin group's economic difficulties, Catana is re-launching a homogenous range and re-interpreting its expertise.
A dynamic 2009 collection
After a period spent looking for its positioning, targeting big boats, Catana seems to be re-centring on the 40 – 50-foot segment, which has always made up the essential part of its production volumes; the success of the 65'does not belie this strategy, the 92' remains marginal. The 41' presented at the 2008 Grand Pavois is a recent catamaran whose development is just beginning, the 50' has just been re-thought and lightened, the 65' continues its promising trajectory (an owner has put his up for sale after an Atlantic triangle and ordered a 'custom light' version, with carbon deck and appendages – it's a good sign!). Today we are going to discover the 47'.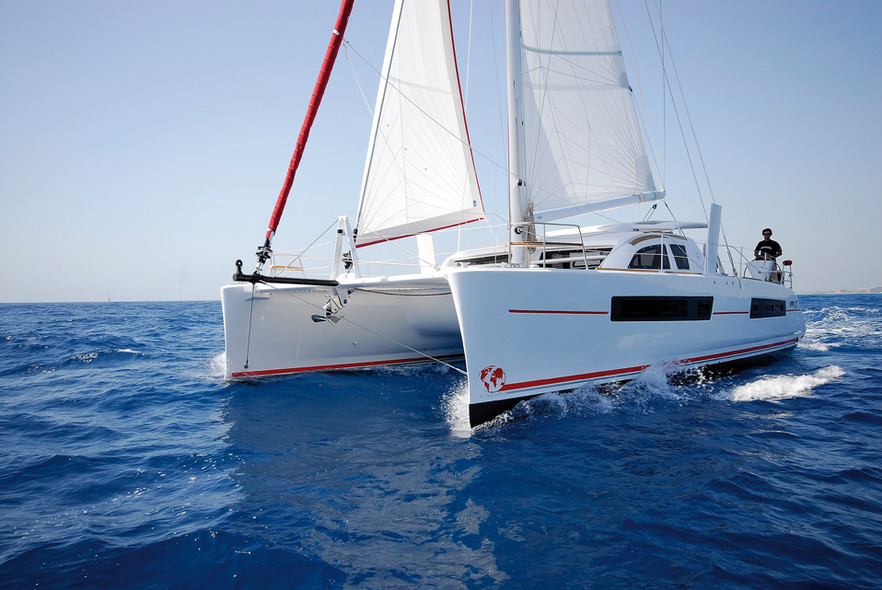 A modernised construction process
The whole of the range is now built using the infusion process. The company wants to use this technological change to extend its quality demands and save weight on the platforms. The first hulls, observed at the stage where the tissues are laid in the female mould, illustrate this care. Two complementary positive elements are worth noting: the abandoning of Nidaplast in the bulkheads, in favour of Aire...
To read in full,
Buy the boat test
Boat Test price$5.00Inc. tax
Purchase
What readers think
Post a comment
---