After briefly taking in a reef in 2004, the builder with the effigy of the Japanese sabre (the katana is the samurai's emblematic weapon) has regained its fighting spirit and is once again feeding a prestigious image; the range seems to be grouped around the 50' model, between the 43' and the future luxurious 65'. The brand's customers continue creating the legend behind Bruno Nicoletti (twice around the world via the southern latitudes, with a 44' and a 470) by visiting Antarctica (DOUBLE MAGIC, a 431') and Patagonia (WILDLIFE, a 47'), we have even heard talk of a Catana custom (nearly 90' long!) in the North-West Passage.
Participatory specifications
During the development of the overall project, a survey of the brand's owners allowed numerous opinions, suggestions and feedback to be gathered. From this basket compiled by the in-house masterminds (architect, research and development, marketing), came a synthesis which was representative of Catana's values, enriched with the new trends: an up-market description making the first models appear Spartan.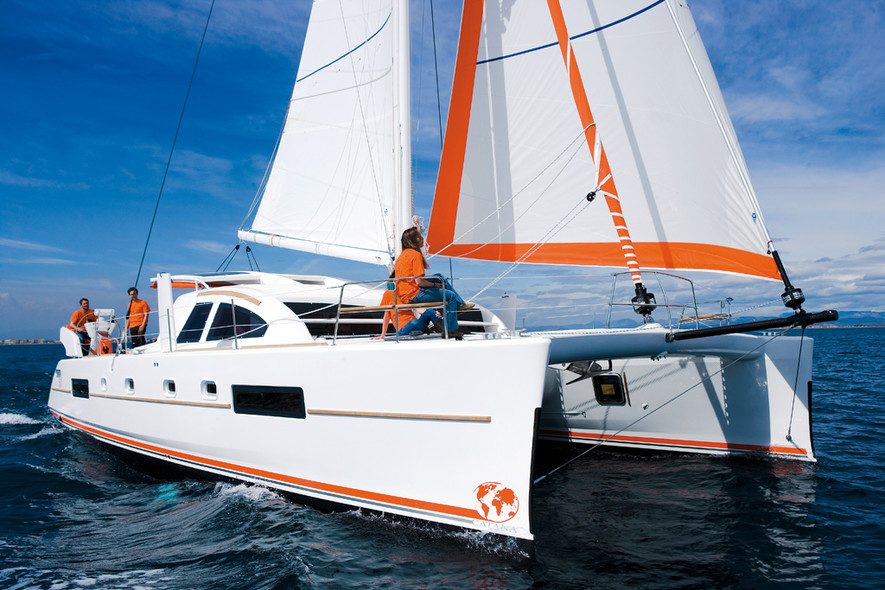 A Sybarite's boat
The ambition of producing an owner's catamaran offering the services of a small yacht, whilst pleasing everybody and remaining anchored in the builder's philosophy, is clearly displayed. Analysis of the standard inventory evokes the old upgrade version 2s (472-582). The idea of a multihull to live aboard at all latitudes - strong, seaworthy, with a long range and capable of motoring or sailing in (almost) any weather - seems to be the pivot of the 50' project. To achieve this aim, excellence must be the target in all aspects; I invite you on a detailed visit.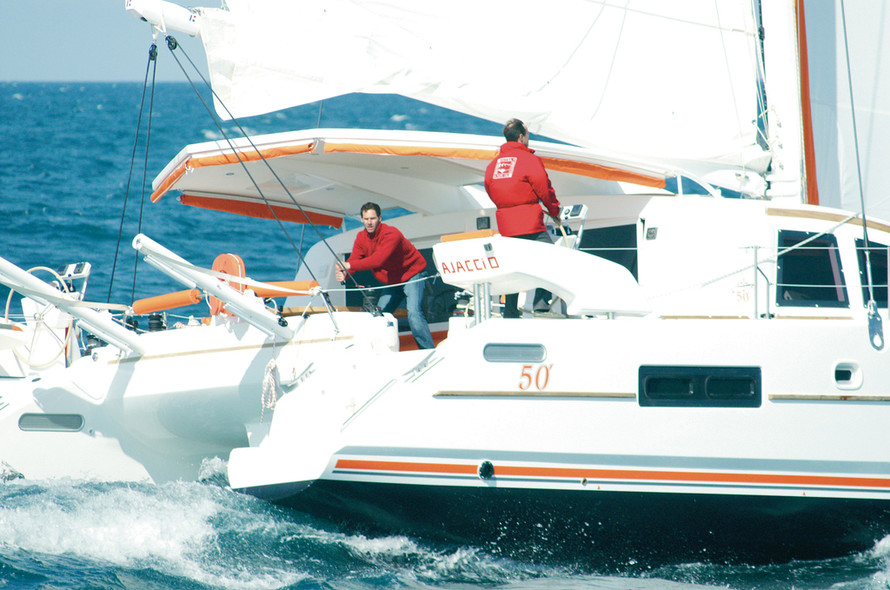 A modern catamaran rig
The 21.5m carbon tube...
To read in full,
Buy the boat test
Boat Test price$5.00Inc. tax
Purchase
What readers think
Post a comment
---