When we saw it for the first time at the Genoa Boat Show, this latest addition to the Catana range took our fancy… The Show had hardly finished when we embarked for a test…
Catana's 52-footer was not unknown to us; we had the good fortune to test the 522 version in 2003. But the boat we were to test was a completely new version of this splendid ocean cruising catamaran. The weather was not exceptional on the Saturday morning of the test. Little by little the port of Genoa was being emptied of the boats presented at the Boat Show. On the pontoon, we could spot the instantly recognisable Catana silhouette from a distance – harmonious, fluid, elegant… We had only just set foot aboard but were already struck by the differences between the older models and this one, christened the Ocean Class.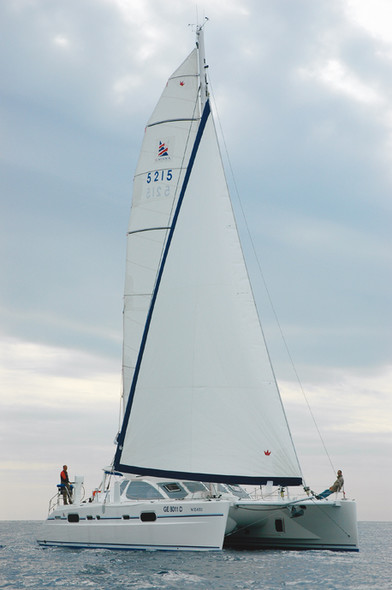 New accommodation
In the 52 OC, the new accommodation is much warmer, with notably use of alcantara on the ceiling and cherry for the woodwork, giving a feeling of elegance and modernity. According to the builder, cherry has the advantage of developing a warm-coloured patina with time… In the meantime, the result is impressive and the feeling of well-being immediate. On entering the saloon of this long-distance cruising boat, we find a real living room with, first of all, the table, where ...
To read in full,
Buy the boat test
Boat Test price$5.00Inc. tax
Purchase
What readers think
Post a comment
---