Catana has been a pioneer in the popularizing of fast cruising catamarans. Ever since Jean-Pierre Prades and Thierry Goyard's partnership with architect Lock Crowther in 1984 and the launch of their 40 footer at a time when few people believed in this strange kind of craft, the story of the yard has been filled with daring maritime adventures and challenging builds. The launch of an ultra-personalized 70 footer opens a new chapter in their story.
A passion for multihulls
An adventure which is both human and industrial is the result of an enthusiastic chain of events involving several catalysts. This is happening here and now, and is bringing together many different players. From Catana, designers, clients and naval architects have come together to collectively create a legend. The Arctic voyages of Christophe Barreau's C40 Diabolo (he is the designer of many Catanas), then the off-piste cruise of his one-off C45 in Patagonia paved the way for some intrepid non-stop circumnavigations in southerly latitudes by Bruno Nicoletti (1 single-handed with a C44, then another accompanied by his brother on a 471!) There have also been innumerable transatlantic rallies and other round-the-world trips. The eccentricity required for this kind of undertaking is ever-present at Catana, with the proof, if ever it were needed, being the gigantic 92 foot Orion. In another genre, the Arcadia 70 project took its place amongst the remarkable models which have created the yard's destiny!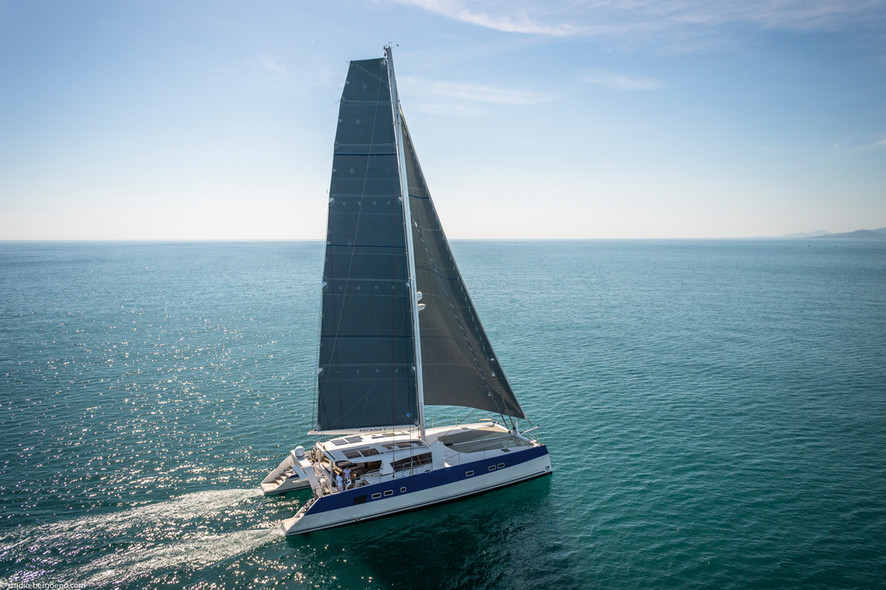 70 feet long, 100 feet high!
The fi...
To read in full,
Buy the boat test
Boat Test price$5.00Inc. tax
Purchase
What readers think
Post a comment
---