Since 2004, Catathai have been building small production runs of catamarans in Phuket, customized according to the wishes of their owner. Among them, the Catathai 40 is not lacking in interest...
A sleek and functional look, very neat construction, and light on the weighing scales: that's how the Catathai 40 is. This is a catamaran that you either love or you hate, very far from the marketing standards of the major yards. The first model was launched in 2010 and was immediately subjected to intensive sailing - 43 weeks in the first two years. And number 2, Black Lion, owned by Cyril and Magalie Jagot, doesn't stand still either; they sail a lot too. So there's a common theme with Catathai catamarans: they all eat miles, over and over again! However, to find one, it is likely towards the Indian Ocean or the Pacific that you'll have to go. According to Gilles Reigner, the 40s are all to be found either in New Caledonia, French Polynesia, Malaysia, Reunion Island... or Thailand, of course. Note: the Catathai 40 is in constant evolution; the latest models, for example, take advantage of significantly wider hulls for more interior volume and a load capacity increased by a ton.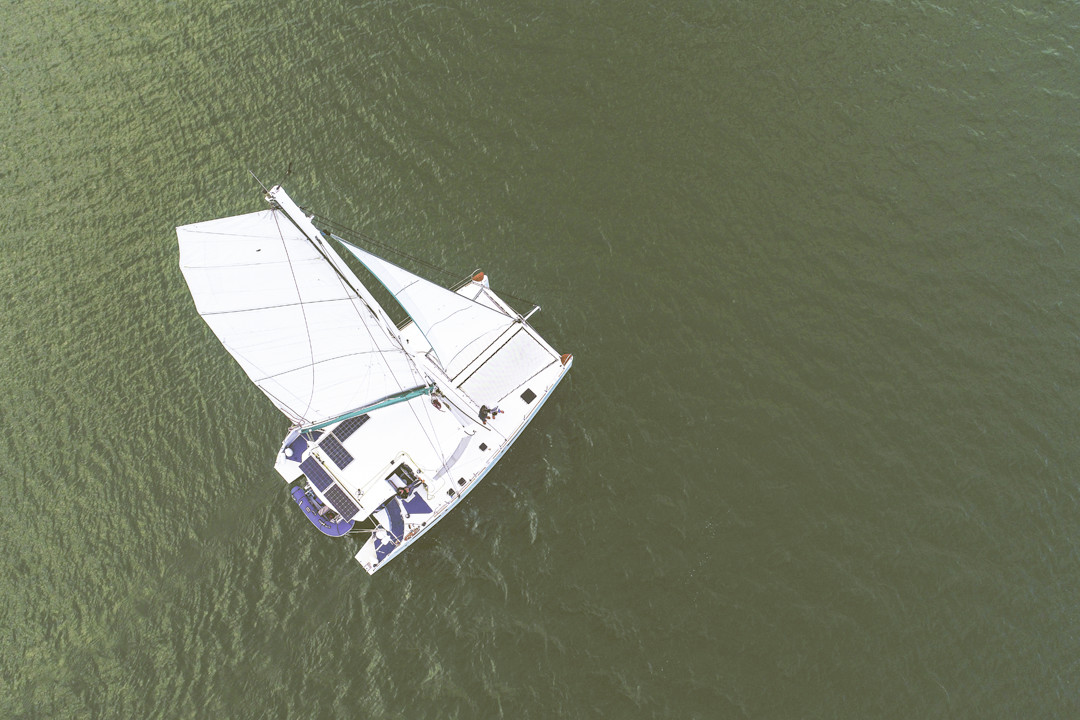 An original construction
The construction of the Catathai 40 is original, since there are only molds for the undersides of the hulls. The planking is then built separately on a bench and then applie...
To read in full,
Buy the boat test
Boat Test price$3.00Inc. tax
Purchase
What readers think
Post a comment
---