As the third model in the range, the Excess 11 is undeniably something completely new for 2020: firstly because she's aiming at a market that's been abandoned for a few years, that of cruising catamarans under 40 feet, and secondly because she's not built in a mold borrowed from a Lagoon.
A new and very exciting catamaran to take out for a test sail, but the weather is not entirely suitable, with visibility of less than 200m (650') waiting for us mid-March off La Rochelle, on France's Atlantic coast. But this is the price to pay for an exclusive test... At least the morning rain went inland and the wind picked up to around fifteen knots - perfect for the sailor (and heartbreaking for the photographer, but I did what I could). Seen from the dock, the Excess 11 clearly differs from her elders by more-ribbed hulls, a shorter coachroof and above all the mast, which sits on the deck. The yard, in spite of the construction standards which impose generous sampling (40% more weight for the structure compared to a Lagoon 380), managed to keep the weight under control thanks to the deck and coachroof made by injection molding, but also by implementing industrial processes which limit connections and doubling of panels. The saloon module, for example, incorporates the wardrobe from the owner's cabin, and fits into the hulls.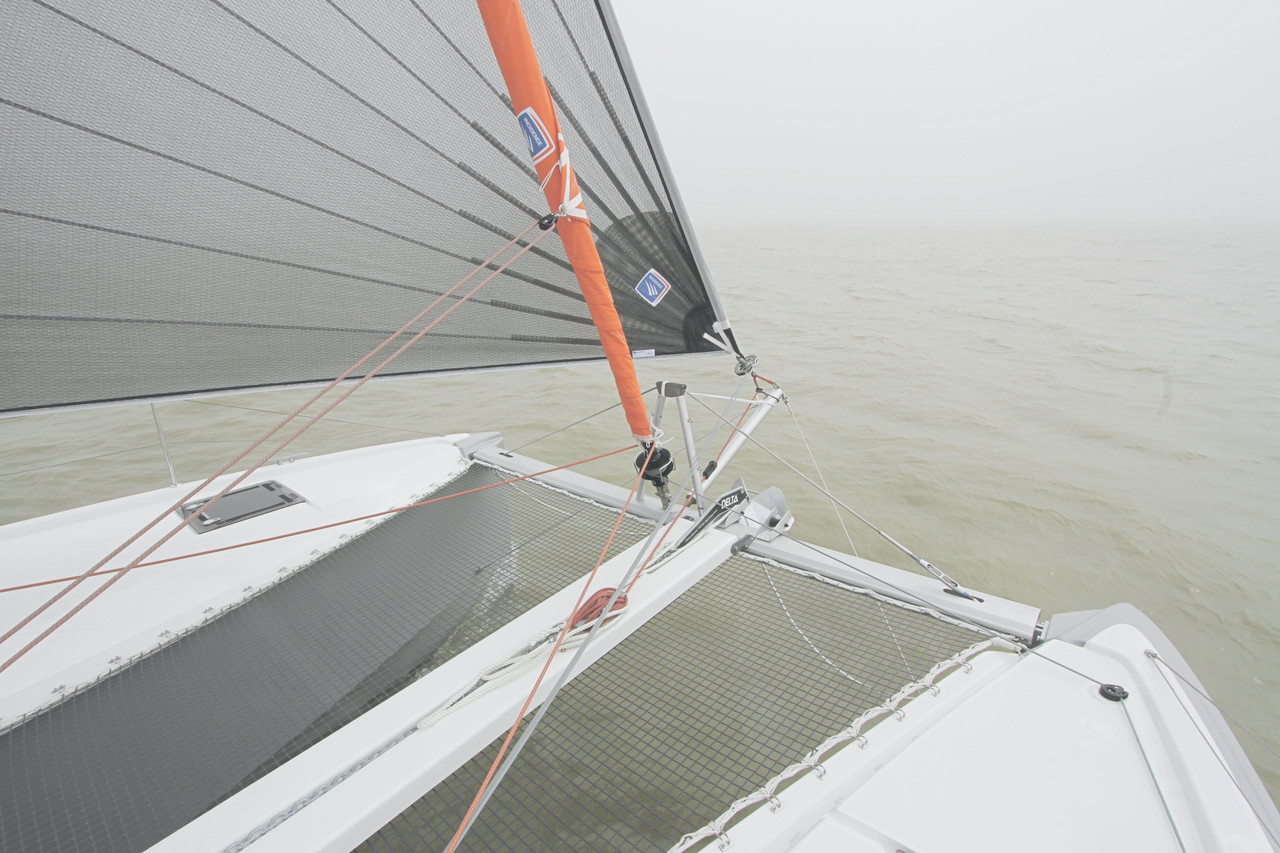 Reputable performance!
The two 29 hp engines are well-suited to the displacement of this catamaran - 9 tones, lightship. No difficulty when maneuve...
To read in full,
Buy the boat test
Boat Test price$5.00Inc. tax
Purchase
What readers think
Post a comment
---