The success seen by the large-size yacht range from manufacturer Lagoon, world leader in the cruising multihull sector, logically encourages the release of new models like this SIXTY 7, unveiled last September at the Cannes Yachting Festival. The world of luxury yachting is now available under 70 feet. So, this 'other world' is starting to become more accessible, without forgoing the attributes and services specific to this class. 
Why not let the generous and rational features of the Lagoon Seventy 8 (see test in MW161) benefit a significantly smaller model? The idea would be to offer superyacht standards to a few more privileged people... This is the thinking anyway, and it's well supported by the demand of Lagoon 630 MY customers wishing to take advantage of the world of this recent range that the yard teams have developed. Targeting a wider customer base, means demand could be stronger: the manufacturer based in Bordeaux (France) has organized itself accordingly. Thus, the hangars dedicated to the building of CNBs were requisitioned, taking advantage of the relocation of monohull production to Monte Carlo Yachts in Italy. In these dedicated workshops, hulls, nacelles, decks and superstructures are produced in glass/balsa/vinylester sandwich under infusion in about ten days. Finishing takes eight to ten weeks; the buyer can expect to see his multihull in the water four to five months after signing on the dotted line. A very short deadline, which is rather unusual in the luxury sector.
A very successful development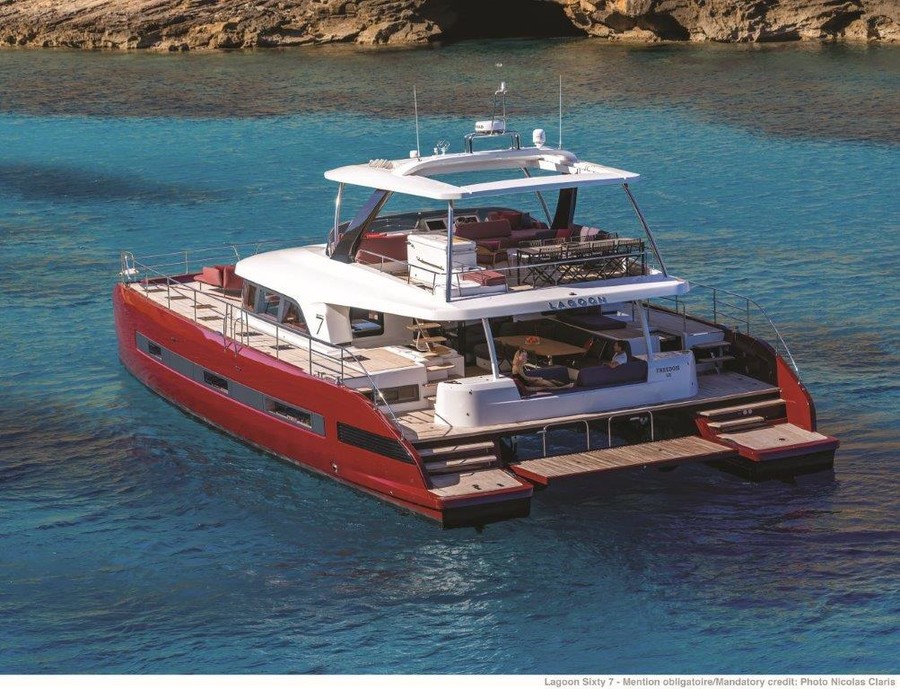 When producing a fully custom yacht, a large part of the time is devoted to the choice...
To read in full,
Buy the boat test
Boat Test price$5.00Inc. tax
Purchase
What readers think
Post a comment
---