The Moorings and Robertson & Caine, two well-wishing fairies who helped set up the Léopard 62. With two renowned sponsors like this, the catamaran had to become a top class luxury boat.
Presented at the Miami show, then the Cannes show, Leopard 62 or Moorings 6200 is the shipyard's flagship. This catamaran is ideal for private owners seeking a prestigious boat for personal use or others wishing to capitalize on their investment with a management program at The Moorings. In the first case, the boat is a Leopard 62, and in the second will be known as Moorings 6200. In any case, this is a top end catamaran that we were lucky to test on the French Riviera this fall.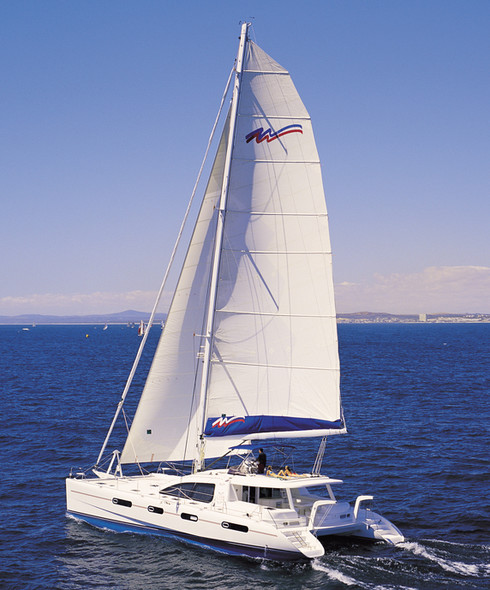 A prestigious boat
In the segment of top end catamarans larger than 60 feet, Leopard/Moorings 6200 is in a fast-developing market where competition is particularly keen. Yapluka, Sunreef (see test of the 74 in this issue), as well as Aldabra, Switch, or Lagoon (with the forthcoming 700), Privilège and even Fountaine-Pajot (with the particularly successful Eleuthéra), etc. This market for the prestige catamaran of more than 60 feet is whetting the appetite of shipyards, and new releases are following one another at a sustained rate. One of the advantages of the Leopard/Moori...
To read in full,
Buy the boat test
Boat Test price$5.00Inc. tax
Purchase
What readers think
Post a comment
---