With its ideal size, boosted by a good image and successful styling, the Lipari 41 Evolution arrives in the middle of the financial crisis, but is already enjoying the signs of a market revival, notably in America and Australia.
A sensible, coherent catamaran.
The Lipari guarantees the succession to the Lavezzi 40', which the canvas bimini and the mainsheet traveller in the cockpit have condemned. Just like its predecessor, it opens wide the doors to the oceans, despite a length nowadays considered to be modest. It must be said that the previous period, with its ambition of pushing the entry level to 50' (thanks to the talents of the architects and builders, the reliability of electric winches and navigation aids), had gone a bit far! Everyone was able to observe the extravagant growth in the average size of cruising catamarans. At 11.95m, the Lipari is positioned in the heart of the segment most eagerly awaited by enthusiasts. Its qualities have kept it in the race; this is not an outdated boat, its first appearance was in 2009! 160 examples of the first generation have been sold, as well as around thirty Evolutions, and the order book is full after the autumn boat shows. These positive messages sent out by the purchasers demonstrate the relevance of the efforts invested in this model.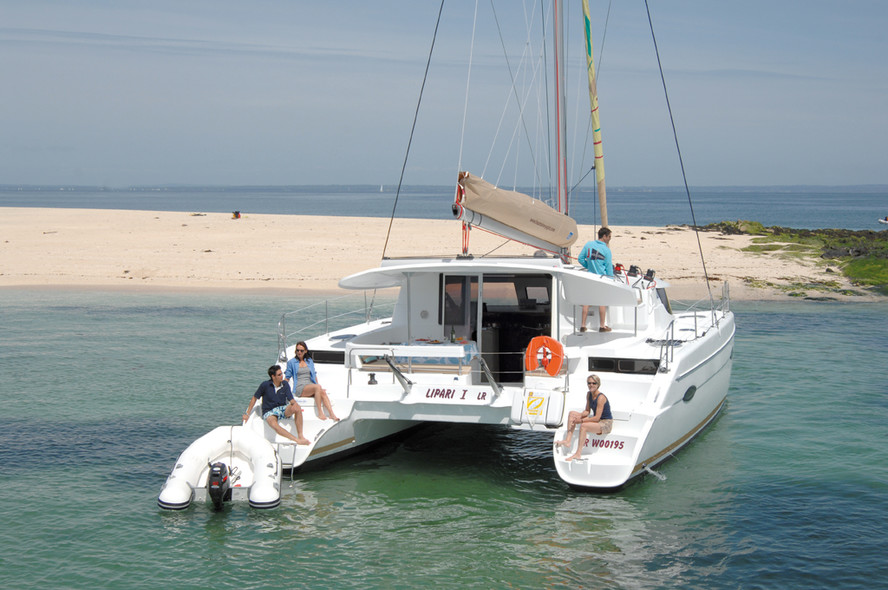 The Lipari Evolution
Built-in obsole...
To read in full,
Buy the boat test
Boat Test price$5.00Inc. tax
Purchase
What readers think
Post a comment
---