Designing a replacement for the much-loved 1st generation 45' represented a serious challenge for the Outremer yard. A multihull symbolic of adventure since the 2000s, the 45 is effectively a passage-maker, as well as a fast and fun boat all at the same time. We had a chance to try out the successor to this magical boat…
A powerful image!
In 2000 Didier Le Villain managed to take the prototype of the 1st generation 45 to win class 3 of the single-handed Plymouth-Newport race (formerly the OSTAR). This great race was to herald a successful future for the model. Gérard Danson (naval architect / builder of that era) and his faithful production manager, Daniel Cailloux, had produced an exemplary model which would become a benchmark for a whole generation of fans. Unfortunately, the tooling (required for hand laminating) and the narrow design of the hulls prevented from going into production, a model which is still held dear by many enthusiasts. Wally Wallou, a lightweight version fitted with a rotating carbon mast remains formidable in all conditions and shows the possibilities of this high performance, reliable catamaran on the second-hand and refit markets.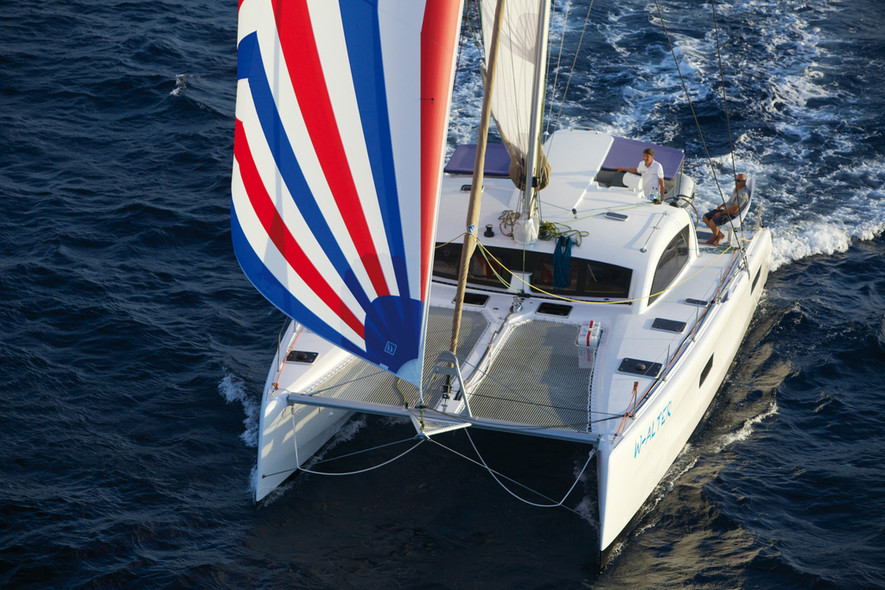 Fitting a new 45 footer into an already balanced range
The skillful transformation organized by Xavier Desmaret and his team following the yard's takeover in 2007 is today bearing fruit. The strong brand image and the unfailing loyalty of the first generation of owners with the founding architect, ...
To read in full,
Buy the boat test
Boat Test price$5.00Inc. tax
Purchase
What readers think
Post a comment
---