After a troubled period, linked to the sudden disappearance of the founder-architect, Outremer is showing its vitality and recovery capacity with the 49'. The expectations are great and the stakes decisive for the future driving force in the range...
From the signature to the brand image
Despite a strong connotation (C. Barreau has accompanied Catana's development since 1994), the Barreau-Neuman signature has managed to blend into the culture of the La Grande Motte-based builder, and allowed the invention of the successor to the 50': a brand new model...true to the brand image!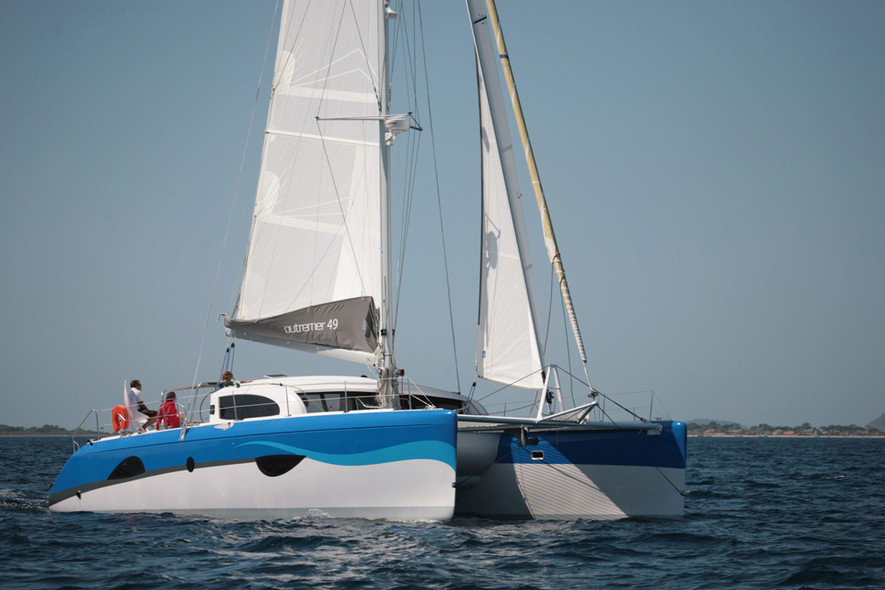 Silhouette and underwater lines
A cross between the TS50 and the Absolu, the Outremer 49' has its own personality and could not be confused with any other catamaran of the same size. Unfortunately, visitors to the Cannes Boat Show weren't able to appreciate the original design of the hulls (as the boats were very tightly packed on the pontoon); but they present some very interesting characteristics. The tall, slim, slightly flared bows overhang a forefoot which is only just immersed; the hulls' progressive gain in volume, combined with the lack of 'belly' and flattened aft sections, generate tight lines. This fast, ocean-going multihull's natural attitude is intentionally a little 'tail down'; the wedge-shaped counter will help plani...
To read in full,
Buy the boat test
Boat Test price$5.00Inc. tax
Purchase
What readers think
Post a comment
---