Automobile manufacturers have always entrusted their brand image to their sportier models. Volkswagen's Golf or Peugeot's 205, the Subaru Impreza or Mitsubishi's Lancer saw great sales in their sports versions, and these became the powerhouse of company publicity. The racing technicians heavily modified competition models to the point where it was only their outline which bore any reference to the original car. But what a success!
In the marine industry, none of the builders have comparable means available to generate a link between competition, cruising and future buyers. In the same way that the "rally-pro" category has no real equivalent in multihulls, the next step up is straight to Formula One level! Despite these differences, Outremer has always asserted its sporting prowess, inspiring the market with a high powered version of its 45 footer, the 4X.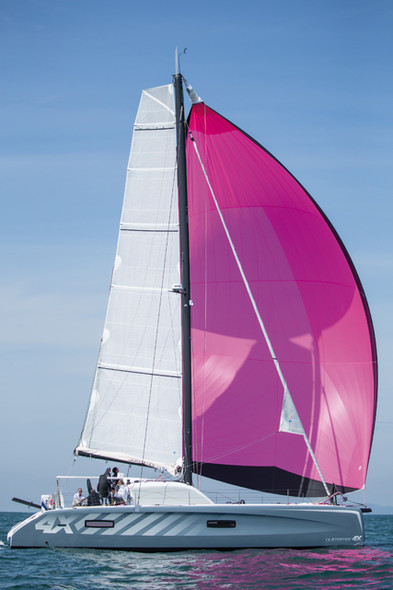 A logical conclusion
The 38 and 40-43 footers designed by Gerard Danson (the founder of Outremer) correspond with the French image of "fast cruising" versions, and perfectly embody the concept of a nautical GTi from the 1990s. The naval architect and builder designed inspirational models received an enthusiastic welcome from enlightened fans. The higher production costs of these "simple" boats linked to craftsmanship of their build, mean that they have evolved perfectly. can find them to a period which today has evolved. Their designer experienced a certain amount of mistrust of rotati...
To read in full,
Buy the boat test
Boat Test price$5.00Inc. tax
Purchase
What readers think
Post a comment
---