Ever since we tested the 49 after the 2009 Cannes Boat Show, we have been impressed by the dynamic qualities of this first "new generation" Outremer. The appearance in the Spring of 2013 of a longer version bears witness to the evolution of the yard. It's not simply a question of cosmetic restyling, the technical aspects of this vessel dedicated to modern cruising have also progressed.
An acknowledged pedigree
With the 40'-43', Gerard Danson's Outremer yard has given shape to a truly visionary family catamaran. Simple, fun to helm, reliable, accessible and attractive. This true cruiser-racer catamaran has had great commercial success, and is still a star of the second-hand market today. What would become of an even more sporty version with a rotating mast? No one knows, as the boss wasn't keen on such high-tech expensive accessories! Those who have dared to try these transformations (such as Yanneraud, a 43' and Wally Walou, a 45') have discovered untapped potential in their magic vessels, despite their simplicity and their chronic allergy to being overloaded.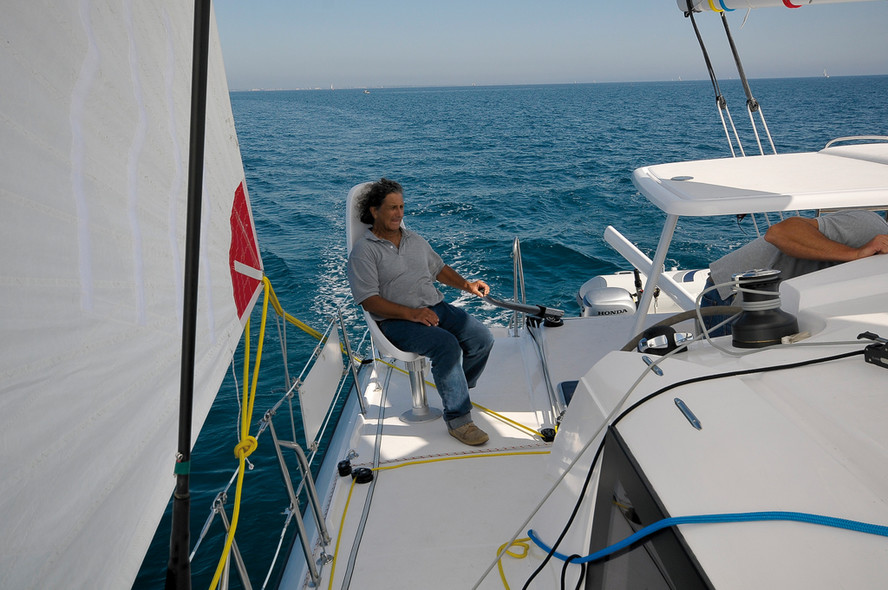 Heritage with commercial focus
The revival of a high performance boat brand, like that of a prestigious automobile manufacturer, demands tact and vision. A generation of owners were left orphaned by the sudden disappearance of the founder in 2005, especially as the architect had not yet foreseen a follow-up of this creative and industrial adventure. After some uncertainty, Outremer fou...
To read in full,
Buy the boat test
Boat Test price$5.00Inc. tax
Purchase
What readers think
Post a comment
---