Up until now, all the attempts to create big cruising catamarans with superlative performance have been exceptional prototypes (Magic Cat) or have remained restricted to confidential families (Gunboat). With the 5X, Outremer has launched a challenge to the multihull community: build a 60-foot production boat which meets this ambitious specification.
Fast or furious?
Dick Newick sensibly maintained that no multihull could be at the same time spacious, very fast and financially accessible. In his mind, it was above all a question of rationalising his non-negotiable approach to pretty trimarans with amazing dynamic qualities, but awfully Spartan, which only a brotherhood of Benedictine monks could build…almost voluntarily. Times have changed; 20 years later, the multihulls which were seen as crazy machines in the 80s met a generation which liked two-figure speeds and stable platforms as their daily fare. At the boat shows, we have certainly seen galloping inflation of the size of multi-yachts, but the number of boats designed exclusively around the radical, 'fast first' equation has not increased much.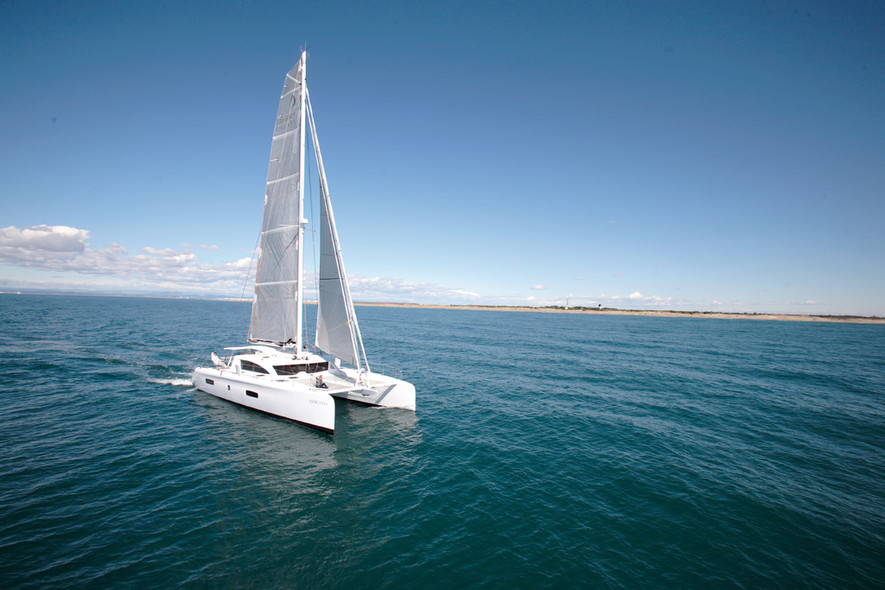 A very risky marketing niche.
It is tempting to use the catamaran's floor area to fit audacious accommodation, especially as this corresponds to the expectations of the majority of purchasers. Moreover the success of this formula has made this orientation hegemonic, reversing the original representations. F...
To read in full,
Buy the boat test
Boat Test price$5.00Inc. tax
Purchase
What readers think
Post a comment
---