Already more than 19 months since the Maryland 37 was unveiled at Le Grand Pavois! Now is the time to check out for you whether the "final model" has satisfied its initial objective, after its great commercial success.
Since the first unit, more than twenty units have come out of the Fountaine-Pajot shipyard. We tested unit no. 22. To meet the growing demand for this new range, the Fountaine-Pajot shipyard set up a full-fledged subsidiary: "Trawler Catamarans" Very recently, this product unit was able to bring together all its facilities on the industrial site of Port Blanc across from Port des Minimes. This site (a former plant for building hydroplanes with a slipway) also produces the famous Tahiti (open maxi catamaran) and high-speed Iris NGV-catamarans.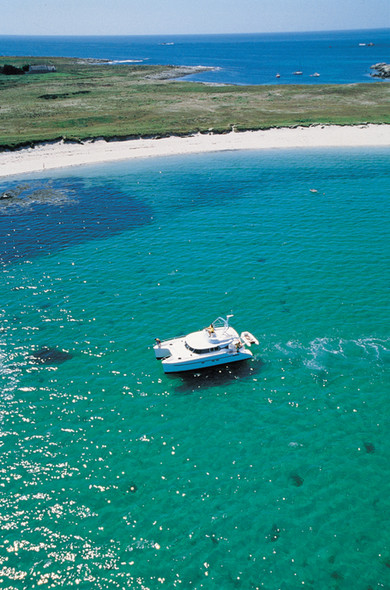 Presentation
Friday February 18, on the road to La Rochelle, I check the weather one more time, hoping for some good news, but in vain (cold, rather wet weather: SW/W gale warning, particularly appropriate with 3-meter waves in the open sea). I would have to test the Maryland in "perfect conditions" for a motor test: wind + drizzle + rough sea. What more could I want! From the pontoon, The access to the aft platforms is really very easy in spite of the slipperiness of the wood. Almost on a level with the main deck, the ease of movement is actually surprising. Before casting off to sea, while the motors turning (in the version tested, th...
To read in full,
Buy the boat test
Boat Test price$5.00Inc. tax
Purchase
What readers think
Post a comment
---