The appearance of a 55' model at the top of the Fountaine Pajot range of motor catamarans allows the company to advertise a full offer, unique on the world market. At the moment when the traditional motor segment is plunging into an unprecedented depression, it was too good an opportunity to rediscover the multihull's advantage in this field, and get to know the Queensland 55'.
Difficult positioning
It may seem paradoxical that the platform which logically is the most efficient is having trouble asserting itself in the nautical world! There is strong inertia and apart from a few (nevertheless significant) exceptions, fishing, transport and pleasure boats remain supported by fixed concepts.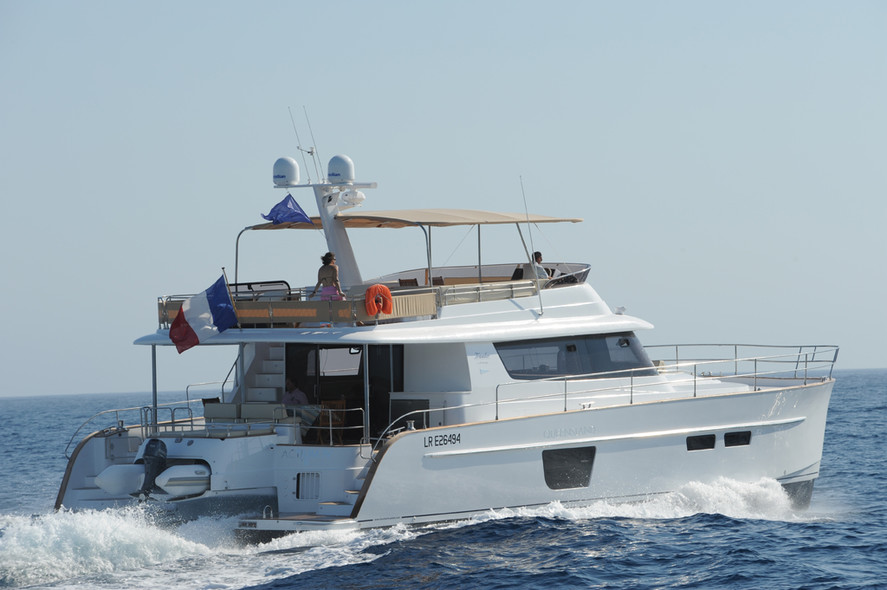 Conservative pleasure sailing?
Let's note together that no brand in the motorboating industry has used its reputation and sales strength to offer a 'multihull' version, and that it is the builders of sailing boats which have taken the initiative! The world leaders probably consider that they have their reasons, and the announced, then confirmed, collapse of certain forms of motorboating have changed nothing! Let's hope that the clientele asks itself the right questions; the first defectors are testing the multihull's advantages.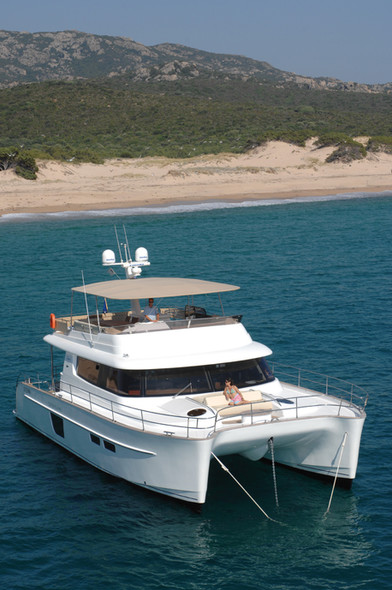 Pioneers with mixed results
Nigel Irens's masterstroke opened a door to the future, with his ocean-going cr...
To read in full,
Buy the boat test
Boat Test price$5.00Inc. tax
Purchase
What readers think
Post a comment
---