A new folding trimaran is always an event for fast, beautiful boat fanatics! That's why just after the Dragonfly's launch, we went to the Quorning yard to try out the beast…
The legend of the multihulls from the North.
Borje Quorning has been building boats all his life. A Dane who emigrated to Vancouver, he founded his boatyard in 1967, next to the Baltic Sea, and built dozens of one-offs of all sizes, from 16' to 52'. He turned exclusively to trimaran production in 1981, the year the 25 Mk1 was launched. In 1985, Erik and Jens, his sons, each entered a 25-footer in the round Britain race… and took 1st and 2rd place (on corrected time) in a race renowned for being tiring: what a family!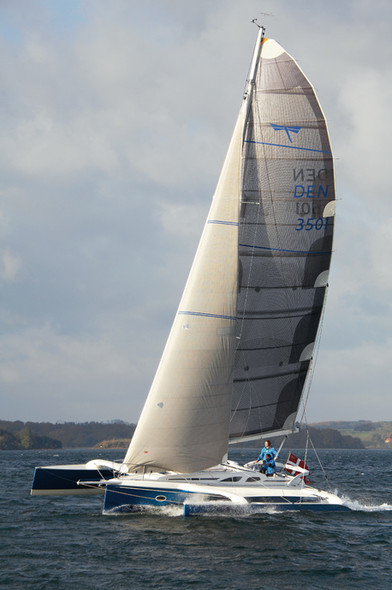 Innovation-creating manufacture
The Baltic Sea is a jewel offered to cruisers, but the charm of its marinas is only matched by the narrowness of their entries; so in '89, our enthusiasts invented the 'Swing Wing System', which allowed the Dragonfly 800 to slip into a mouse hole! The 1000 followed, then the 1200 and the 920. The 800 boats produced have been rewarded with many prestigious honours: three times Boat of the Year, and several others in the design, quality and respect for the environment fields.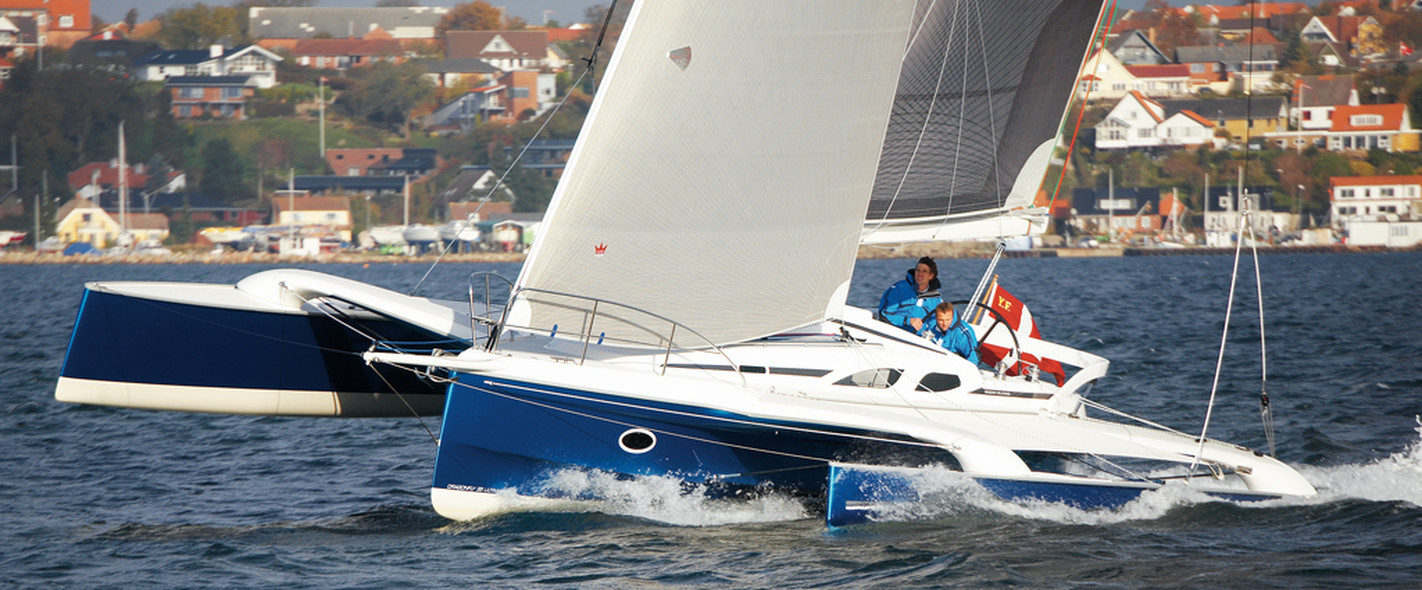 To read in full,
Buy the boat test
Boat Test price$5.00Inc. tax
Purchase
What readers think
Post a comment
---