With the beam of a monohull once folded, and performance allowing you to cruise at double figure speeds once unfolded, its qualities are equal to its price: high. 20 years after its launch, the Dragonfly 920 has become very affordable, and is still as much fun to helm. So, why not take advantage!
People who dream about multihulls often object to paying the marina berth… It must be admitted that this harbor problem is the main obstacle to acquisition of a multihull, which otherwise offers the most fantastic pleasure, consisting of long planing runs and excitement. To solve the problem, the Danish builder Quorning Boats has been folding the arms of its trimarans since 1989… The 800 first of all, then all the trimarans in its range ever since, with the mechanism called Swingwing, allowing the floats to be pivoted horizontally along the hull by simply using one line,  then finishing your approach under engine, to tie up in a berth for a monohull of the same size. In the 90s, the Dragonflies made up a range of fast, exciting cruisers, covering programs from day sailing to ocean cruising. Rid of their major disadvantage – a large beam in the harbor – they were very successful, before being replaced from 2006 onwards by a new generation of trimarans (D25, 28, 32 and 35).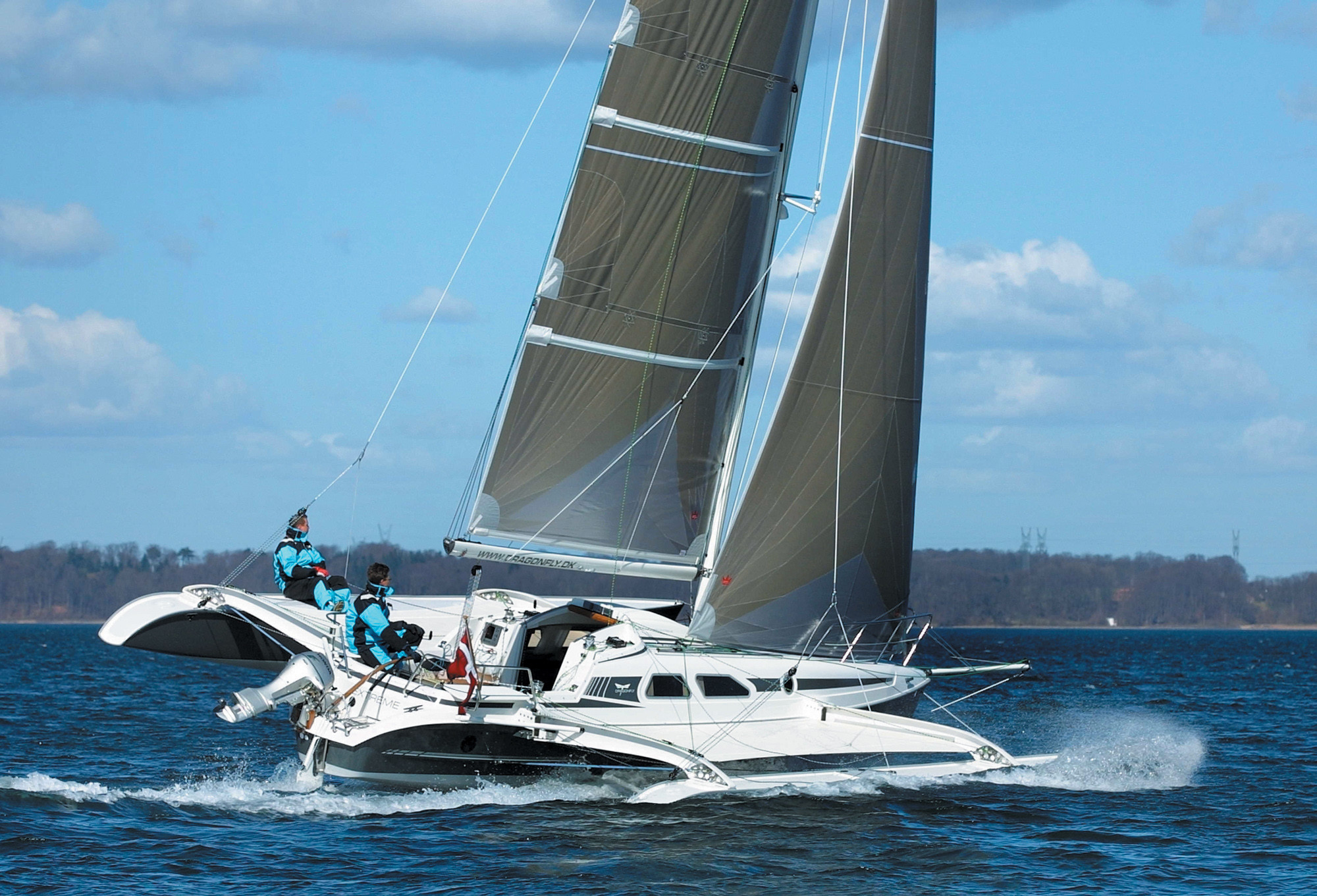 A long career
The Dragonfly 920, designed by Børge and Jens Quorning and launched in 1996, has been available in three versions and undergone certain developments throughout its career. 168 examples came ou...
To read in full,
Buy the boat test
Boat Test price$3.00Inc. tax
Purchase
What readers think
Post a comment
---