When the first Neel 50 prototype was displayed at the La Rochelle show in 2011, nobody could have predicted how this radical builder, who had only recently appeared in an already very competitive multihull market, would see such development.  However, the twenty five Neel 45s already built demonstrate the significance of the formula.  The 51 was completed in time for the latest show at La Grande Motte, and demand has indicated that an extension to the factory is required!  We spent two days on board number 2 in the series, and here are our first impressions.
A genuine background
The founder of Neel Trimarans is an experienced sailor/businessman. The French sports cat champion in 1987 and specialist in Class C, he joined Fountaine Pajot and launched the Corneel 26 - a French extrapolation of the American Stilleto. It was a small multihull which combined a sports cat with a cruising cat. It was an efficient and playful machine which introduced  the concept to many future enthusiasts. After this success and for the following 25 years, Eric Bruneel was involved in the yard's development.  He became the export manager, then the deputy managing director. He took a little break during the 2000s and got involved in the new M50 class at the helm of his Trilogic, with which he won The Transat 2004 and was placed second in the 2006 Route du Rhum, before embarking on the adventure which has become Neel trimarans.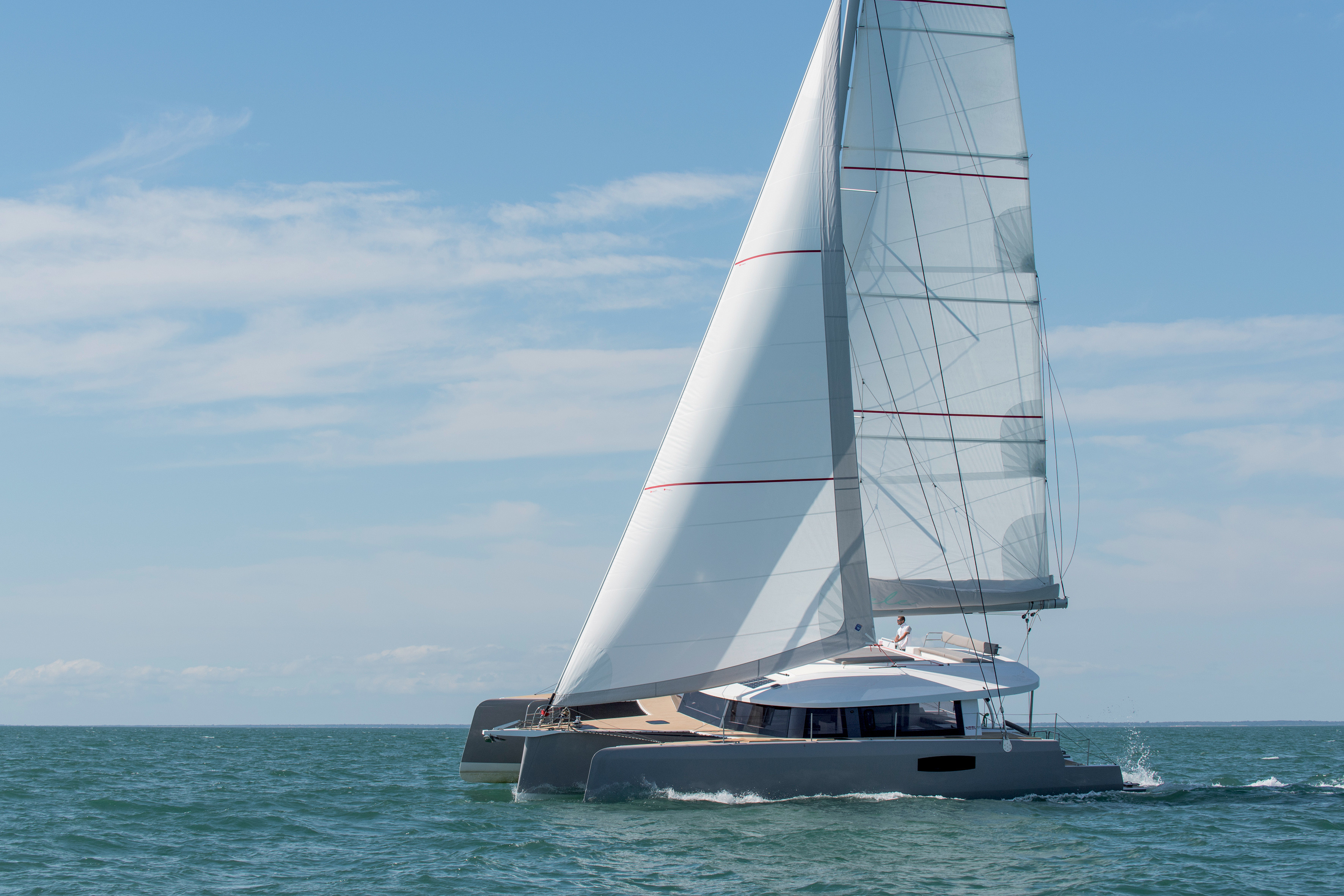 Back to the roots of the cruising trimaran
Although there is much evidence of proto-catamarans (since the 18th century in England), the Western rediscovery of trimaran geometry is quite recent (André Sandrin's inaugural crossing of the Atlantic aboard Amanda dates only from 1946!). If we look for precursors of the Neel brainwave (...
To read in full,
Buy the boat test
Boat Test price$5.00Inc. tax
Purchase
What readers think
Post a comment
---