Published on 01 june 2015 at 0h00
The first is French, basic, stripped out and not without spirit… the second is Danish, designed down to the minutest detail and super sharp. Which one to choose? Multihulls World has tested them both for you.
Their characteristics are similar - even if they both have a few tricks up their sleeves - and so are their intended programs. It's a question of two folding trimarans (note the idea is that in just a few minutes they are able to slide into the same slip as a monohull, or onto a trailer under the maximum width allowed on the road), designed for fast coastal cruising, short-handed or with the family. And why not try out your racing skills? All that remains to be said is that Astus 24 is the flagship of the Astus fleet, whereas the Dragonfly 25 is the smallest boat in the range! So there's a difference in the concept of each one: the Astus is a big little trimaran, while the Dragonfly is a little big trimaran… do you follow? You'll get it: The 24 uses the same formula as its smaller brothers, involving simplicity and ease of handling, while the Dragonfly, with its rotating mast and streamlined beams is playing in a different league. Out on the water you might think the latter much bigger than the former, yet there is only 25cm between them.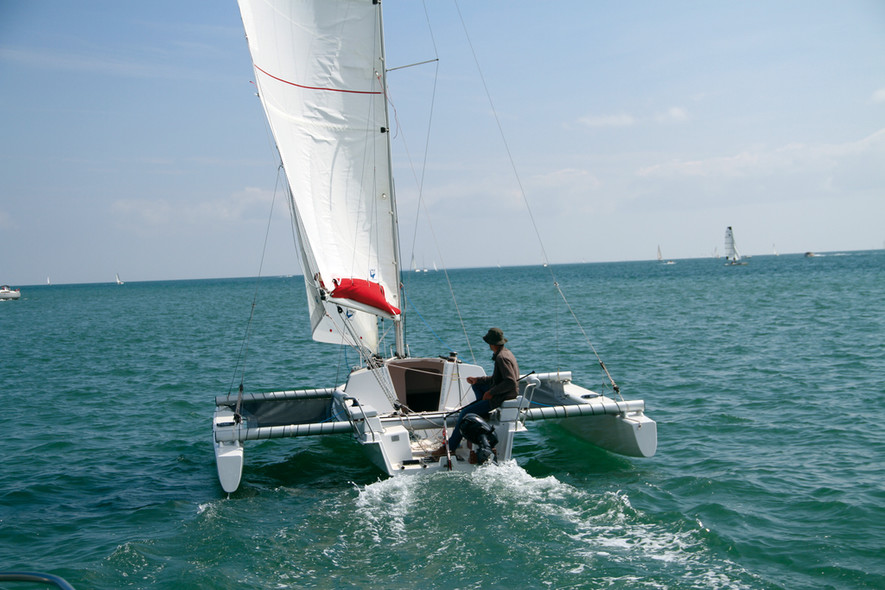 To read in full,
buy the test report
What readers think
Tell us your opinion