Catamarans under 30 feet in length have become rare on the market, while trimarans, most often with variable beams, are flourishing. Among them, the Astus 20.5 presents many particularly convincing arguments – starting with a reasonable budget.
It's a fact: in the latest edition of our Buyer's Guide, there are barely any catamarans – other than the occasional prototype - below 10 meters (33'). The coastal multihull niche is now being invested by trimarans. Three hulls, with a folding structure or telescopic linkage arms, allow the boat to fit into a standard marina slip and also be transported by road. This is an undeniable advantage compared to a catamaran which can almost never be dismantled. These small units offer a pretty wide sailing program: day sailing, coastal rallies or cruises, racing... it's only serious offshore work and the live-aboard life that are reserved for real adventurers, who have little regard for comfort.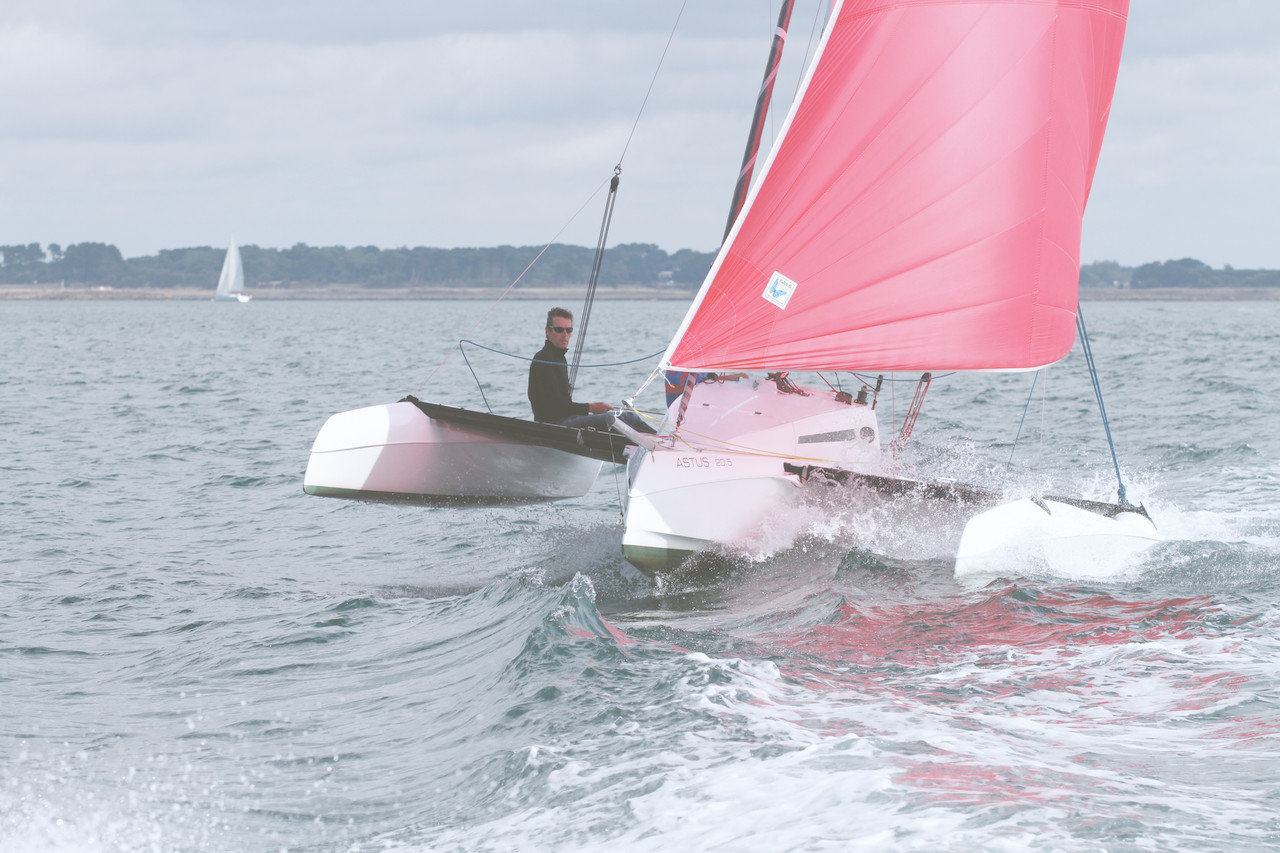 Astus Boats, the small trimaran specialists 
Based in southern Brittany, Astus Boats was born in 2004 under the impetus of Jean-Hubert Pommois. Specializing from their first model – the Astus 20.1 - in compact trimarans whose floats were on telescopic tubes, the builder stands out from Dragonfly, Corsair and even Tricat with more stripped-down multihulls at attractive prices. A positioning that is proving to be profitable since no less than 400 Astus are crisscrossing the waters of the wor...
To read in full,
Buy the boat test
Boat Test price$5.00Inc. tax
Purchase
What readers think
Post a comment
---