Launched in 2009, this model was the largest in the range. Her program? Coastal sailing and day trips with the family. With this in mind, the manufacturer focused on ease of handling and comfort of the central hull.
In production for just over 10 years, this model will soon be disappearing from the Astus Boats catalogue: the design of the 22 - named the 22.1 when launched - betrays its age a little. Up against its little brothers designed by VPLP (Van Peteghem and Lauriot-Prévost are undoubtedly the most famous naval architects in the world of racing multihulls) it even took a bit of a hit. But it was just the appearance: no inverted bows and a somewhat clumsy coachroof: the floats are still voluminous (900 liters/32 cubic feet) and the central hull keeps a moderate waterline beam - a pronounced tulip-shape allows more volume at the top. As for everything else, all the normal Astus features are to be found. Starting with the folding system…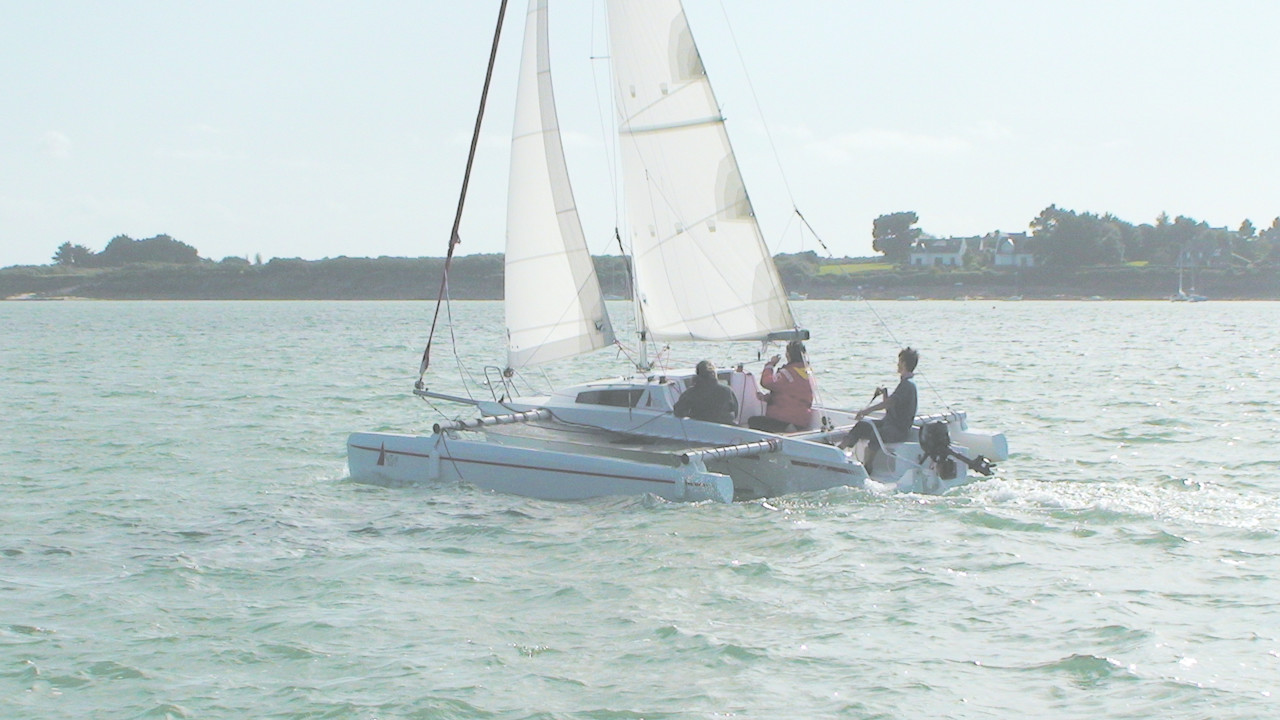 Easy folding
A very simple system: the link arms are inserted into the central hull to limit the width to 2.53 m / 8' 4". To achieve this feat, the aluminum tubes are cleverly offset: each one slides into a larger diameter tube. A pin system and a lateral guying system secure the assembly when under way. When folded, the Astus 22 remains maneuverable by engine, and the rigging also holds firm. The operation is carried out by two people; it requires ...
To read in full,
Buy the boat test
Boat Test price$5.00Inc. tax
Purchase
What readers think
Post a comment
---