---
Published on 23 april 2013 at 8h31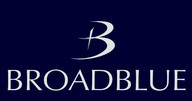 Broadblue is a UK company based at Thornham Marina, Emsworth.  Broadblue have been building world-class cruising catamarans for the past decade.  Renowned  for their exemplary performance and speed, luxury live-aboard comfort and  safety. 
Address
Broadblue Catamarans Thornham Marina Emsworth Hampshire PO10 8DD UK Grande Bretagne
Telephone
+44 (0) 1243 377 333
---
Multihulls World Partners
Postcards
Discover the best of our members' favorite destinations
Share your postcards
and receive one year's free digital subscription!
share now