Buy a boat
A catamaran for €100,000: yes it's possible!
Flashback. I bought my first boat, an old Gib'Sea 80 plus monohull when I was young, and before I bought my first house. I was very proud. But later in my mid thirties when I needed to buy a house in the South to accomodate my wife and child, I had to sell my fourth boat, a Jeffcat 305, nicknamed Garfield on account of its girth. Despite bearing the prestigious signature of Erik Lerouge, getting enough decent living space in a 30 footer is still a major challenge. But let's not forget that a house is still "a badly built boat a long way from the sea". The next ten years were long. I secretly studied the small ads in Multihulls World, and checked the for sale signs on boats on the hard. There were long-winded searches on the internet which led nowhere. Length, price, year, location. I gave in a couple of times of course and ended up visiting a couple of boats which led to nothing, as I didn't really have a proper plan, which I'm sure all the owners and professionals that I hassled will forgive me for.
Starting with my friend Philippe. In 2014 when I wasn't really looking for anything, my eye was caught by a magnificent extended Punch 1200. The Punches are based on Harlé plans and were built at Multicap Caraïbes in Fort de France, Martinique. I like their simplicity. There are no headlinings: everything is lacquered. They are quite light, and their masts are relatively short to avoid any flipping in the swirling inter-island winds in the West Indies. A quick negociation and we're away! Promise of sale signed and in my pocket I head off for Australia. But during the stopover in Singapore, I call up Philippe with my tail between my legs. My personal life has hit the skids and I need to cancel everything. It took two years before I started looking again. That lovely craft will have been someone else's plaything for a long time now.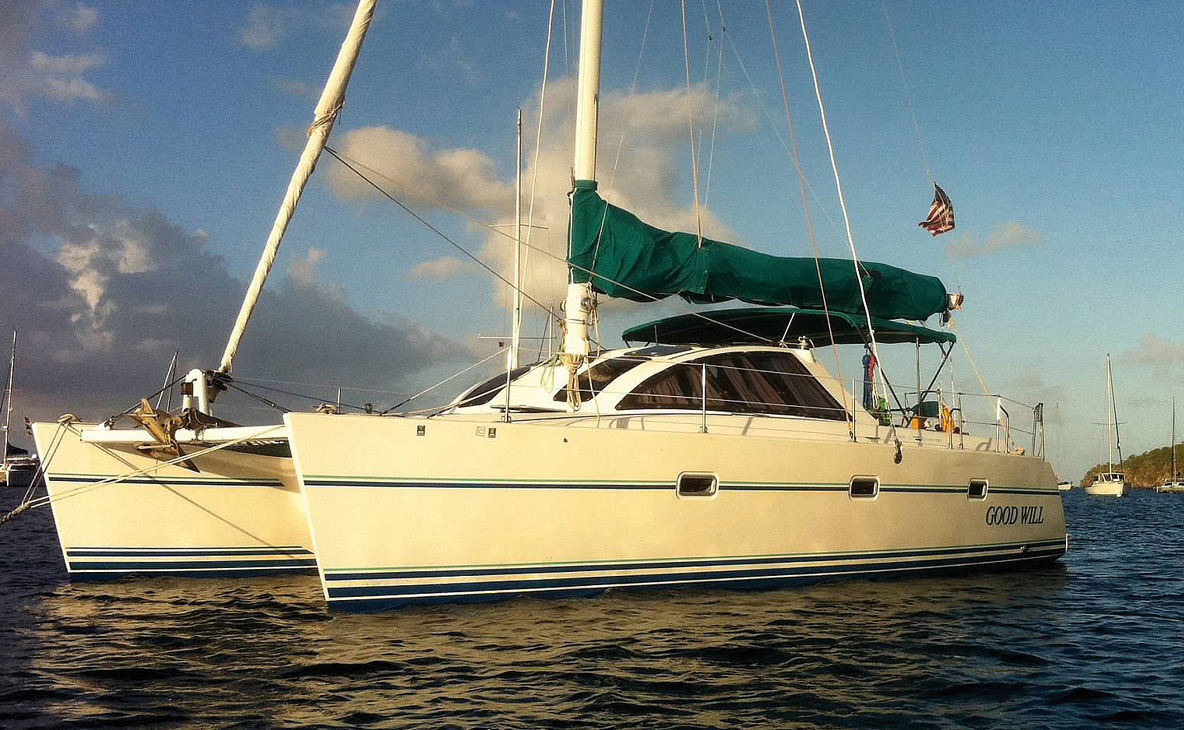 And of course, life's unpredictability, job changes and professional projects mean that one day you wake up and it's all very clear: I'm going to buy a boat. But that's not everything. I will leave my lovely rented home with a sea view and I will live on board ! I wanted to throw off some of life's baggage, was maybe afraid of putting down roots, wanting to move around a bit and just needing to change. In short it was all about finding some freedom again. The budget? Limited. Not just through neccessity, but also because I didn't want to get too much in debt. I could have borrowed more, but what's the point of owning a boat if you have to spend 360 days a year at the office to pay for it? I could have waited a year longer and waited for a house sale to go through which would have doubled my budget, but I didn't want to keep putting things off until tomorrow. So I set my budget at €100,000. It's perhaps a bit unwise to pay that for an old boat, but the monthly loan payback was the same as the monthly rental I paid on my house, and there just happened to be a few interesting boats on the market at around that ...
Subscribe
Subscribe to Multihulls World and get exclusive benefits.
Subscribe
What readers think
Post a comment