Multihulls Match
Match: Ventilation
In praise of air conditioning - by Gilles Wagner
Gilles took over the management of Privilege Marine in 2012. In the last decade, the brand, which specializes in the production of comfortable and luxurious 51- to 75-foot cruising catamarans, has never sold a multihull without the option of air conditioning.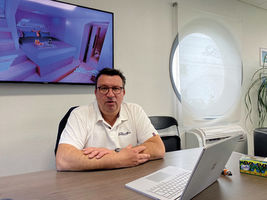 Gilles admits that from an environmental point of view, "air conditioning is not ideal", but on board these heavy, high-end catamarans, the weight and energy required for a complete air conditioning system are only a minor inconvenience compared to the advantages that it offers. "It's all about how our catamarans are used," says Gilles, "Most of our customers take their families to warm regions like the Mediterranean or tropical regions like the West Indies. When there, they like to keep the comfort levels of the catamaran in line with the boat's luxury status, and above all to enjoy the heat but not to suffer from it. Everyone knows that cruisers spend 80% of their time at anchor, and a good anchorage is not necessarily subject to the twenty knots of wind we have when sailing. There can therefore be considerable exposure to heat and humidity. In addition, after dusk, breezes often become scarce. Our boats are equipped with 57,000 btu air conditioners that can cool the boat in half an hour. These 30 minutes coincide, in any case, with the time it takes to turn on the generator for the production of water and the recharging of the batteries, which indicates the level of comfort on board. Beyond comfort, there is the aspect of ship maintenance. The air conditioning also serves to dehumidify the interior to avoid any traces of mold on furniture, linen, bedding and personal effects. It is more pleasant to go to a restaurant with a clean shirt than a sticky one. In some cases, it can even be used for laundry that has just come out of the wash and won't dry because of the humidity. By maintaining a very comfortable temperature, there is no need to open hatches, windows and doors, which makes it possible to live without insects such as mosquitoes or to avoid others, such as cockroaches from getting in. Food and wine also keep better in a temperate environment. On our boats, customers who had not chosen it before, often get it installed after two years of sailing. We now offer it to even the most reluctant clients, and the feedback is unequivocal: they are all very happy."
---
In favor of natural ventilation - by Olivier Kauffmann
Olivier founded the Windelo brand. It was created as recently as 2018 around the concept of sailing catamarans that are environmentally friendly. Of the first twelve boats in build, eleven do not have air conditioning.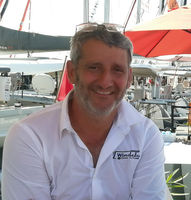 The Windelo concept came out of a desire to make a very ecological boat, using lots of innovations in order to reduce the carbon footprint as much as possible. In line with this approach, the air conditioning system, which consumes a lot of energy (eight to ten times more than a ...
Subscribe
Subscribe to Multihulls World and get exclusive benefits.
Subscribe
What readers think
Post a comment