Multihulls Match
New solutions for antifouling: silicone film or ultrasound?
For silicone adhesive film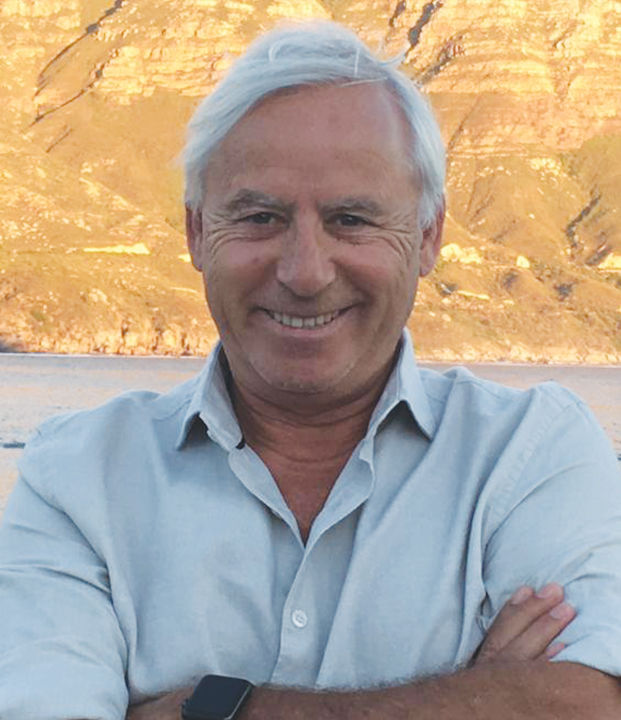 by Thierry Agard and Eric Lecouvette from Uniflow
Uniflow are specialists in adhesive film solutions for sailboats. Thanks to recent progress, these materials are entering the most demanding field of all: the world of water. Films can be used on new boats as well as on hulls which are already in service. The latest study, which was carried out over a 3-year period by Nautisme en Finistère and was published in February 2019, demonstrates the superior quality of Silikon Top film, the first adhesive film without biocides, providing an alternative to conventional bottom paints that pollute the oceans. A good film with a slippery surface, it most importantly has a perfectly even thickness, which other techniques don't always provide. The membrane preparation work is done in the factory and the film thicknesses are scrupulously respected. UFW's materials derive their performance from the mechanical principles of applied layers: these coatings don't contain any chemical agents such as biocides that pollute the environment, and there are no volatile solvents upon application, and therefore no water and soil pollution. Application is safe for man and nature and offers the boat an exceptionally slippery hull, linked to the very principle of silicone. Friction is reduced by 8% at 20 knots, compared to a copper-based biocidal antifouling paint. These figures have been confirmed by tests in international specialist institutes. And sailors' testimonies confirm this feeling of superior gliding through the water, and the absence of fouling, month after month. The surface remains smooth regardless of whether you're sailing in salt water or fresh. Once the product is applied, the boat can also remain on the hard without any problem for the membrane, which will retain its performance after launching. This is one of the unique advantages, because generally the drying process influences the active principle of silicone anti-fouling agents. UV does not affect UFW materials. The applicators are specialists in the sea, boats and adhesives. They know the particularities of boat hulls, their maintenance and the successive layers linked to previous applications. They have also completed several weeks of rigorous training, leading them to gain the status of certified installers.
"I met Eric Lecouvette from Uniflow on a delivery trip from Roscoff and St Quay. He told me about his silicone stickers for hulls and gave me several samples to test in our silty waters of the Gironde river which are very rich in organic deposits. After 6 months of being immersed and then a quick wipe with a soft sponge over these control surfaces, we found that nothing had adhered to the samples. At Lalou Multi, our DNA naturally leads us towards innovation, and with silicone allowing an improvement in the hull's slipperiness, we wanted to test the product on the mini 6.50 Arkema 3 and the M50 Arkema. Three 3 full seasons have now passed since both our ...
Subscribe
Subscribe to Multihulls World and get exclusive benefits.
Subscribe
What readers think
Post a comment