Atlantic ocean
Alizé's (semi) circumnavigation - First leg: France/Brazil
There are many amazing things to see across the world. A crackling wood fire, a starry night sky, waves crashing on a beach, snow-capped mountain peaks… However, there aren't many as beautiful as the one that I'm looking at right now.
A full, huge moon, such a bright white that its reflection lights up the black and mysterious ocean and its light shimmering all the way into my eyes.
Yep, I'm on night watch. I have just been woken up, and I'm looking at this amazing spectacle through sleepy eyes. We left land some days ago, and we are now alone in the world in the blue immensity of the Atlantic Ocean.
I always thought that I would go back to sea, but later on, when I'm old, I told myself. Being free and enjoying life to the full, going wherever I liked, I had spent two years travelling around Australia in my bus with friends, going to festivals and exploring the fabulous, gigantic island.  
I was planning on doing more of the same in South America, when my father suggested something to me.
I should have guessed his project was going to be some wild scheme. The last one that he got me involved in, some ten years earlier, led me to four years of sailing all sorts of boats around the world. My parents had sold up everything and left behind their life of work and the daily treadmill in order to buy a boat. They didn't know anything about sailing, but just wanted to sail around the world. At the time, when they suggested that I join in their madcap project, I was training horses with my Gipsy second family.   
It was a choice between ending up as a stuntman in an Indian show, wearing feathers and dodging arrows, or discovering the world from the, as yet unknown world of boats and sailing. I couldn't resist the chance to discover the world and all the adventures that it might bring. I sold the only two things that I owned: my car and my horse, and set off with my parents…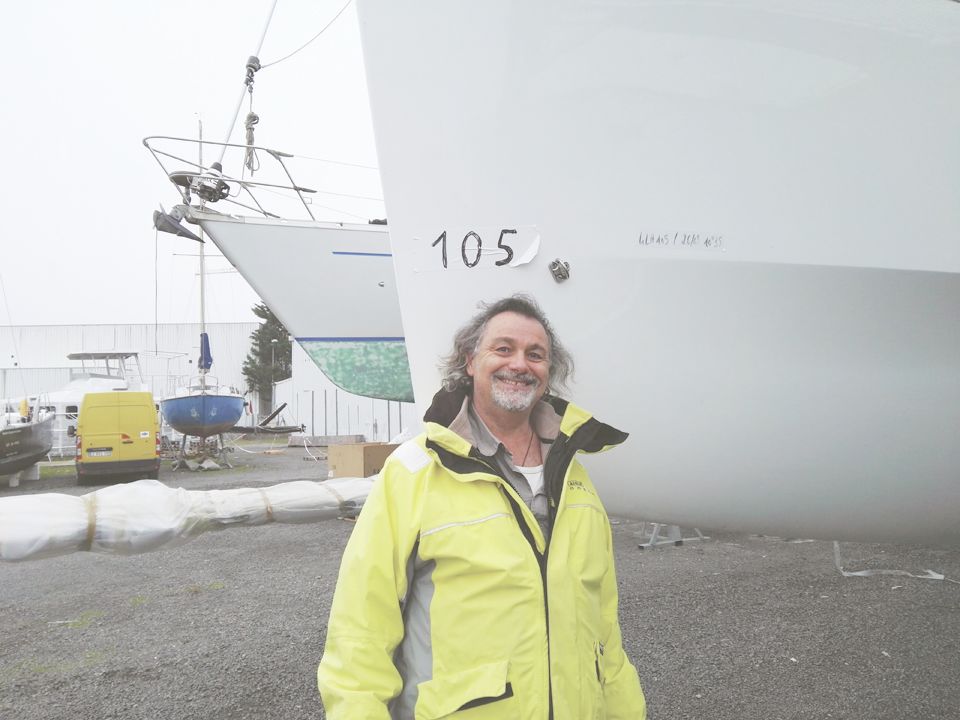 Sometimes, aren't the wackiest ideas the best ones?
That's the reason why I'm here, back on the ocean after ten years. I'm on Maïtai, our proud and valiant catamaran, a brand-new lagoon 450S, heading for Mayotte, a small island not far from Madagascar. My parents have lived there for some years, since their return from sailing half-way around the world. They couldn't handle going back to normal life on the mainland, and preferred to head back to this island, where life was easier for them. The project that was decided upon: sail a catamaran to Mayotte and to combine business and pleasure by using it there as a charter boat.
I meet up with my father in Les Sables d'Olonne on November 12th 2018, with César my boyfriend, who has given up his Parisian life and sold his eco-construction company to follow his little bundle of energy in this mad but wonderful adventure. He'd been wanting to discover this maritime world about which he knew absolutely nothing. Although, he had been the captain of his large Parisian barge for two years, which I suppose gave him some kind of ...
Subscribe
Subscribe to Multihulls World and get exclusive benefits.
Subscribe
What readers think
Post a comment