Route du Rhum
All you need to know about the best of the Transats
Published on 01 october 2014 at 0h00
1 :
The Route du Rhum is France's best known yacht race… and after Rolland-Garros, the Olympic Games and the Tour de France, it is the fourth most mentioned sporting event. It's also one of the most-followed sailing races in the world!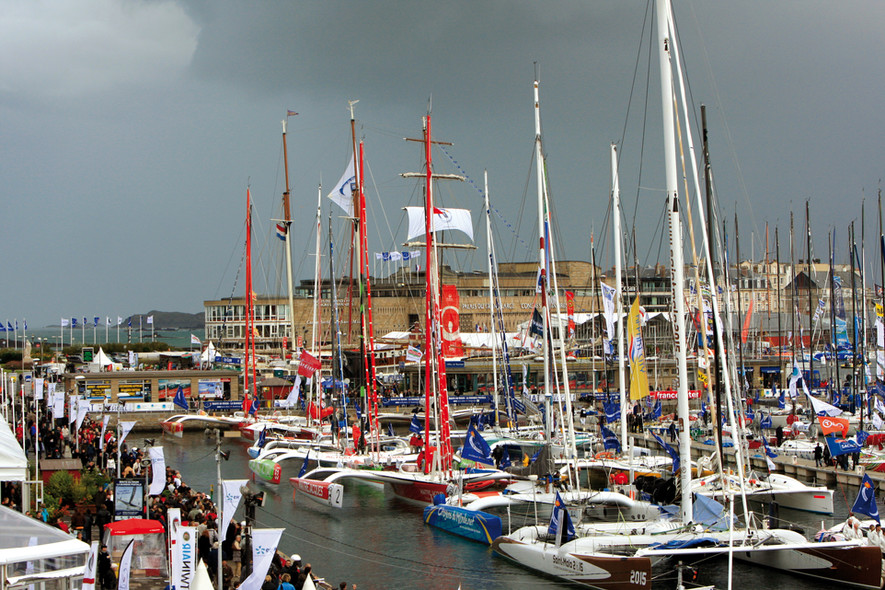 1,4 :
The length in miles of the start-line, off the Point du Grouin. This rocky headland is located 8 miles northeast of Saint Malo. So the sailors start even further away from Guadeloupe!
3 :
The number of women entered by July 25th. All, according to the latest list of entrants, sailing on board monohulls… Don't they want to try and win? Multihulls World will find out in Saint Malo.
3 :
The number of ORMA trimarans which were on the start line in 2002, out of 18 entrants. This savage race signed the death warrant for the class, abandoned by both competitors and sponsors. Of the three "survivors", only Lalou Roucayrol didn't put into port for repairs. Michel Desjoyaux, winner of this difficult edition, despite his enforced stop, benefitted from Steve Ravussin's capsize. The Swiss sailor, although comfortably in the lead, capsized while asleep. His own verdict following his misfortune, "I screwed up"
5 :
Since 2010 the race has had five different categories of boat. Two of the classes are multihulls - Ultime and Multi 50 - and one ...
Become a member
Become a Multihulls World Community Member for free and get exclusive benefits
Become a member
What readers think
Tell us your opinion