Multihulls Match
Auxiliary propulsion for small multihulls - electric or internal combustion?
For electric outboard propulsion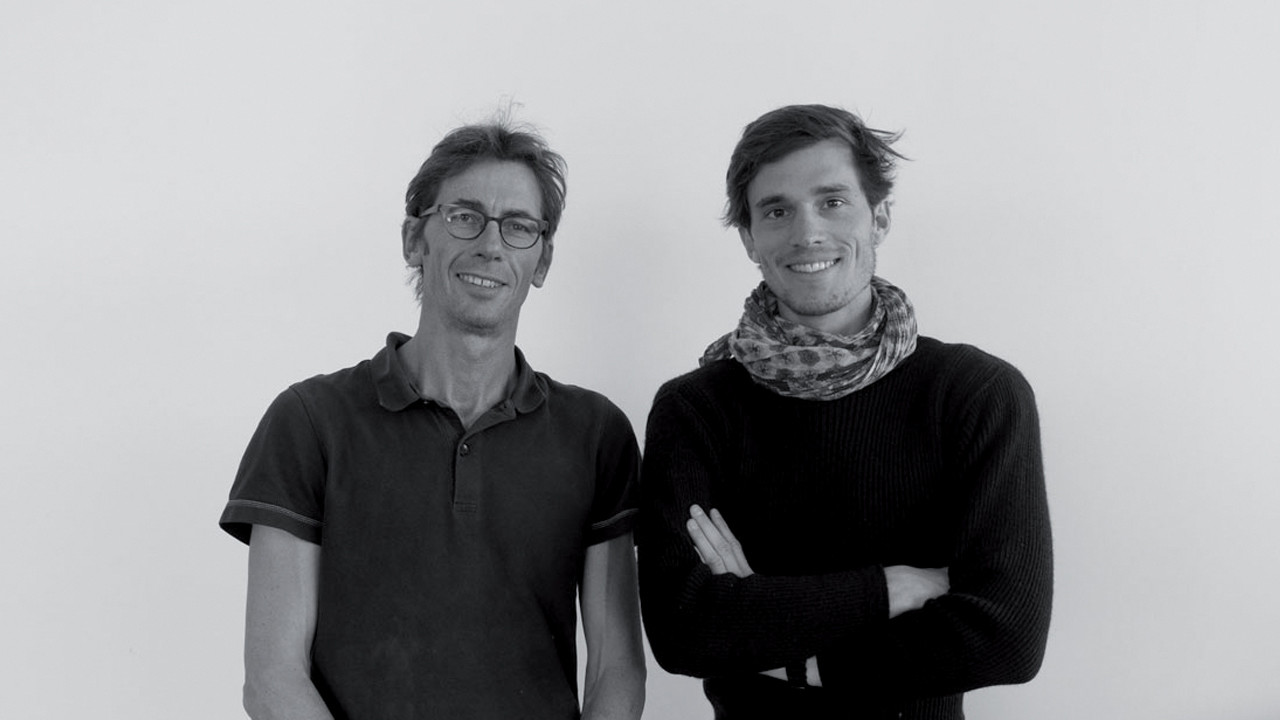 By Laurent Béranger from Naviwatt
Having just qualified as an engineer, and being sensitive to environmental issues, in 2014 I bet three friends that I could sail round the world without a drop of fossil fuel (Eco Sailing Project). In 2007, Yannick Wileveau, a doctor of geology, decided to change course; after a year of studying and courses, he became a naval architect, founded the company Naviwatt, and created one of the first electric boats in France, the Zephyr. It was therefore Yannick who designed and installed the 100% electric and independent propulsion system for our old Gin Fizz. For two years we criss-crossed the oceans as ambassadors for eco-navigation, and clearly proved the reliability of electric propulsion. On our return, I joined forces with Yannick within Naviwatt to take care of the company's commercial development, and to develop this promising technology.
Along with Yannick Wileveau and Christophe Barreau, we thought up the broad outline of the specifications for the electric propulsion of the TS3, in 2016. This catamaran had to be independent from an energy point of view, expel no CO2, and it had to be possible to handle the motors in and out of the water in all weathers! The Naviwatt toolbox offered many solutions for motors, solar panels and batteries, and finally, a system equipped with the latest technologies in the field was chosen: Torqueedo motors, automotive industry batteries and solar panels from civil engineering. For Naviwatt, the pioneer as regards electric boats and electric propulsion systems for sailing boats (with 8 years' experience and research and development), the advantages of an independent electric propulsion system are numerous, but only when accompanied by a philosophy of ad hoc design-integration. The TS3 is a sailing boat oriented towards exciting sailing, and as such is clearly opposed to the 'just like at home' trend – the boat is light, well-canvassed and sublimely designed. The electric propulsion fits perfectly with this concept. The solution weighs 200 kg (440 lbs) in total, against over 300 kg (660 lbs) for an equivalent internal combustion system (for a total weight of 1.9t)! The electric motors produce no sound, no vibration and don't give off any fumes: the pleasure of sailing is retained, even under power, and this system requires almost no maintenance – no more oil and filter changes, with your hands covered in oil and pollution! The TS3's electric motors are Pods (outboard in a well) fixed to a submerged cap allowing them to be lifted in any circumstances: the motors no longer trail in the water when the boat is under sail! One of the TS3's special features is its rally/offshore cruising program: energy sources are therefore essential, to meet the domestic needs and that of the motors. The electric propulsion is capable of producing energy when the boat is under sail – this is called hydro-generation. The flow of water passing under the hull turns the propeller (the same principle used by hydro-electric dams); the TS3's electric motors can thus completely recharge the batteries in a few hours. Another source of energy: the solar panels. This is low intensity production, but continuous (even in cloudy weather) and very effective! For a daysail, it is even ideal (after 45 minutes under motor to get out of the harbor and prepare the sails, the batteries return to their full capacity in just one or two hours, without using hydro-generation!). The TS3 is therefore completely independent, using renewable energies.
Specifications of the TS3's electric system
Motors: 2 x 4 kW (equivalent to 2 x 10 hp)
Batteries: 2 x 5 kWh lithium ion
Flexible solar panels: 4 x 250W peak
Shore charger: 2 x 250W
Total weight of system (including cables): 196 kg (430 lbs)
Total budget for the installation: 25,000 € exc. tax
---
For classic outboard engines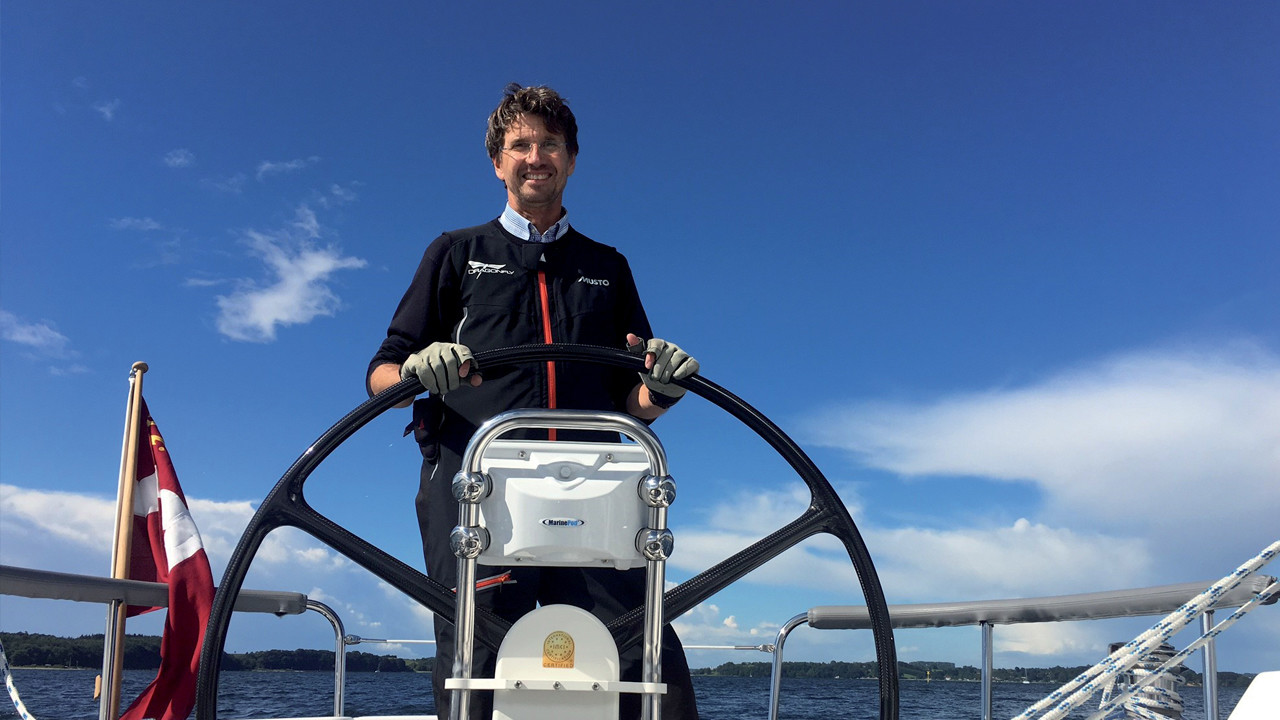 By Jens Quorning from Dragonfly trimarans
 Having manufactured hundreds of trimarans and having been in the industry for over 40 years, I have seen many ways, whereas how to handle various sailing multihulls with different types of engines. I have been asked, why we at Dragonfly prefer outboard engines on our range of smaller Dragonfly Trimarans below 30´ feet, as this will also mostly reflect to all multihulls in general within this size of boats. Not all of course. Multihulls are fun, great and fantastic boats, we all know that, so this we don't have to discuss. Multihulls have many advantages, but also some challenges compared to monohulls. Multihulls are in general lighter than monohulls, but multihulls have also much more wind resistance, therefore we always have to step up on HP/KW for engine and for the size of the anchor system as well, compared to monohulls. Gasoline outboard engines are very light in outcome of power compared to any other type of engine, when you also take the fuel/power into consideration. Again, this is for smaller outboards used in this concept. It´s very important that you have efficient and enough power to handle your boat in stronger wind conditions and in stronger wave and current conditions. However, this is also depending on the skippers experience, as it makes a big difference, whether you know all the tricks how to handle your boat with maybe less HP. This skipper can make a compromise here, whereas a skipper and/or crew with less experience, for sure needs to make sure they have enough and ample engine power to control the boat in tricky conditions, to avoid problems with grounding and or even collision. Having said that, it is also of utmost importance that you have the engine in the right position, and, not least with the right propeller, to get the max engine thrust and control. Make sure to have a long shaft engine, and a number of engine manufacturers even offer ultralong shaft, which can only be strongly recommended to have enough solid water on the propeller. Smaller type multihulls normally have good sailing performance due to the lower weight, and even in light winds the performance is absolutely ok, and you therefore normally don't use the engine so much and don´t have to bring much fuel, which again is saved weight. Smaller multihulls also normally sail more coastal sailing and shorter trips Outboards are very fair in price and easy to maintain and having serviced. Most outboards over 6 HP also offers to generate 12V power to your batteries, so this is also an advantage that is "nice to have". Another feature we often use, is by +10 HP engines, as these engines often offer electrical power trim to tilt the engine up and or down. This gives you the great advantage to be able to tilt up the engine a bit, when you motor close and/or up on the beach. Not all normal outboard engines can do this without the engine jumping up while under power, as they don't have a locking device to hold the engine half way up, where few others can handle this. Thus, this you have to look out for. We here at Dragonfly have of course delivered a number of boats with electric drive units, as well in- and outboard electric versions. On many lakes and protected water systems, there is only this one route to go, and it's fine. But in my opinion, as soon as you say electric engine on a multihull, this also means 100% Lithium batteries to reduce the weight. Normal acid batteries for electric drive units are for sure a No-Go on smaller multihulls, therefore the price here is becoming a more serious issue. Another issue is that you don't always have access to 220V shore power, so if you are at a mooring, are cruising on a bit longer trip mostly on anchor, or you are moored at an older type dock, where there is no shore power or maybe the shore power is unreliable – this can also be a challenge for electric drive, unless you also go for a generator, and then again, the advantage of only electric drive is to be discussed. Electric drive units are fun and easy and simple and basically no maintenance, but make sure, and I can only say make VERY much sure to have enough HP/KW power available and to have enough battery capacity for your purpose, also in stronger wind, wave and current conditions. Too many times, I have seen multihulls with too small electric engines. In light winds, it takes basically no power to move a multihull forward, but when you buy or plan for an engine for your boat – always make sure to be able to control your boat upwind in min. 25 knots true wind. Bottom line still is, GO SAILING.
Jens Quorning
Dragonfly Trimarans
What readers think
Tell us your opinion