Multihulls Match
MULTIHULL MATCH Sabbatical Year: Purchase or Long Term Charter?
Published on 01 december 2015 at 0h00
If one believes the Holy Scriptures, in antiquity, the Hebrews were already rotating their crops; unfortunately, this worthwhile seven year labor has fallen out of fashion with today's farmers, but 21st century sailors are rediscovering the practice in a different context. To the eternal question of how to choose a boat, there are some new answers. Here are some knowledgeable and contradictory views...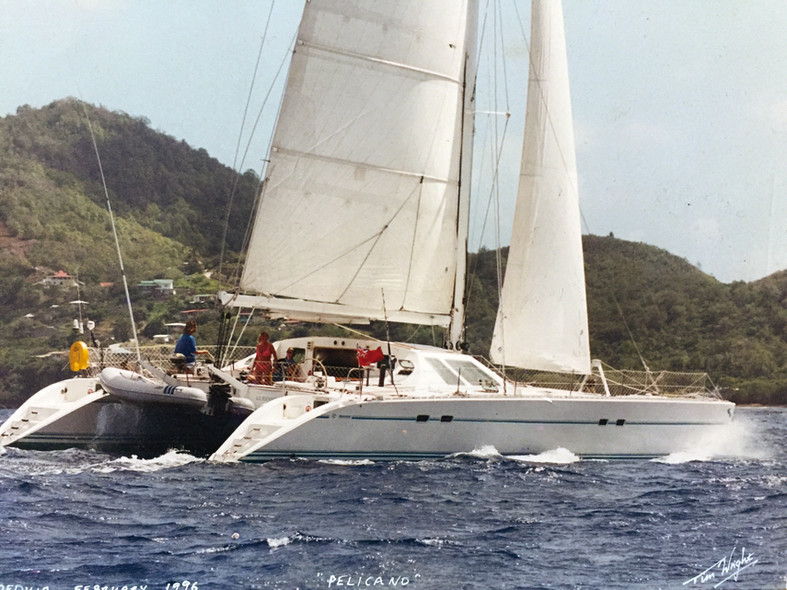 I WOULD CHOOSE LONG-TERM RENTAL By Éric Vasse: Sailor and Manager of Punch Cruises in Martinique
Aha! The sabbatical, a chance to set off for a long time and to just let go! Cipango, Miladou Madoulou… or les Saintes come to mind perhaps; right, let's cast off! We've all thought about it, but what are the various choices? For me it would obviously be a multihull, and in the Caribbean for the fantastic sailing conditions! But how exactly do you go about it? Which boat to choose: a new cat or trimaran, a good second-hand or charter boat? (it does exist, even for a few months). Buying a new boat requires having a large budget (even when leasing), but it also means that you have a guarantee, can choose your options, and take delivery of the boat at the shipyard. For some people it's the only way to go. Buying a used boat can look like more of a risk, but it can also be a chance to find a compromise, or discover that hidden gem in a chaotic market place, and to hope that you fall on your feet. Those who manage to resell their boat at a not too-discounted price ...
Become a member
Become a Multihulls World Community Member for free and get exclusive benefits
Become a member
What readers think
Tell us your opinion