Cruising
Around the world in...40 days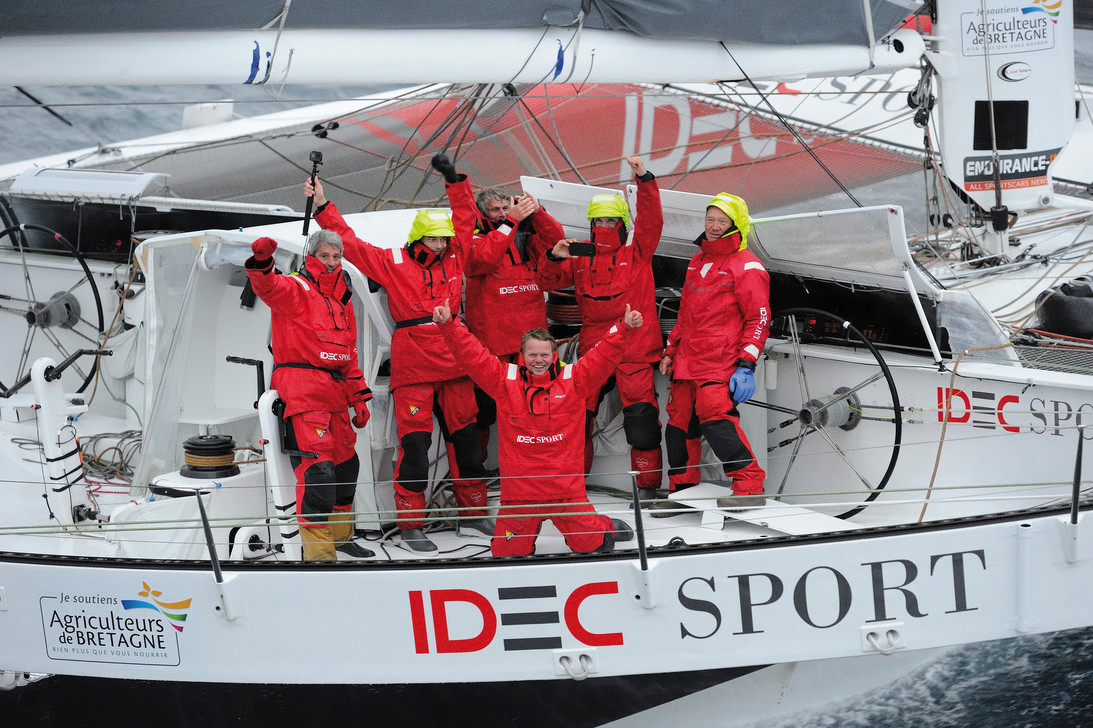 For a while now we have in fact been having a few problems amongst the editorial staff at Multihulls World. How do we define and describe a sail aboard one of the America's Cup catamarans? And what can we say about Thomas Coville's singlehanded circumnavigation? And now Francis Joyon and his men have obliged us to search the dictionaries for words to describe...the indefinable? It's hard to describe such a feat with just one adjective.  Phenomenal, exceptional, fantastic, staggering, mythical, unbeatable...how can we explain something that is quite simply inexplicable?
The reality is that in a little under 25 years, the time necessary for the best sailors on the most fantastic ocean racing machines to sail round the world has been almost halved. 79 days in 1993 for Bruno Peyron and his men, against 40 days for Joyon's crew at the beginning of 2017. The average speed is even more striking: 12 knots for Commodore Explorer, compared to 23 for Idec Sport!
Francis Joyon, Clément Surtel, Alex Pella, Bernard Stamm, Gwénolé Gahinet and Sébastien Audigane have thus completed the fastest circumnavigation in history (we are obliged to add 'to date'), in 40 days, 23 hours, 30 minutes and 30 seconds. An average of 22.84 knots over the great circle route, 26.85 knots over the ground, as they covered 26,412 miles, 4,000 miles more than the theoretical route, whereas the previous record holder covered 29,000 miles.
The record set in 2012 by Loïck Peyron and the 13 men in his crew has thus been smashed, and improved by more than four and a half days. And as the icing on the cake, Idec's men beat six records or intermediate times on the way.
---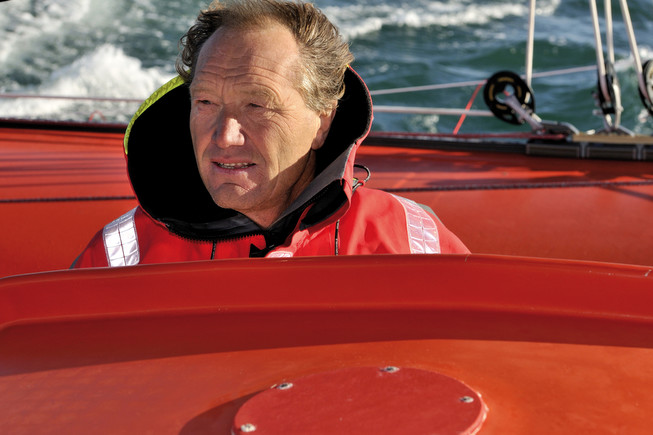 Francis Joyon, one of the greatest sailors of his generation:
"40 days was not an aim at the start, it was unimaginable. Beating the record by one minute already represented an incredible feat. We were regarded as jokers and cranks for attacking this challenge - very difficult for such a small crew aboard this boat, compared to the dozen crew aboard a 40-meter boat who held the record until now.
On our second attempt this year, we again encountered a very difficult passage through the Doldrums. It was very hard for the morale. But Gwénolé, the eternal optimist, believed that the weather situation could only get better. At the Cape of Good Hope, we were in a better position than forecast, and all the doors then opened ahead of us. We knew we could beat the record as long as we could maintain the 35 knots at which the front was moving, ahead of which we had positioned ourselves to cross the Indian and part of the Pacific. We knew that the record would be decided here. We were very highly motivated and had several days at almost 900 miles. We were flat out all the time. And although we sometimes deliberately didn't sail at over 40 knots, ahead of the front we had no limits."
See it at multihulls-world.com
What readers think
Tell us your opinion