w1
Bol d'Or, the fresh water regatta…
The Swiss have shown their incredible sailing potential for a long time now. It must be said, they sail a lot on atypical stretches of water – lakes – with overpowered machines capable of flying in the slightest breeze. And this year, the wind was there for the 76th edition of the Bol d'Or Mirabaud, making the handling of the Decision 35s particularly athletic. These were once again the fastest boats, and were well ahead of the field of 518 boats on the start line.
With 20 knots at the start, then a slight drop in the wind mid-race, before the local 'bise' started to blow again at over 25 knots for the final leg, creating difficult conditions. But Dona Bertarelli, who knows the lake like the back of her hand, is uncompromising when playing this little game. The skipper of LadyCat, with the whole crew of Spindrift Racing, therefore won by taking the lead 300 metres from the line, with just a 3-minute lead over the second boat (Realstone), and 1 minute more over Alinghi, skippered by... Ernesto Bertarelli!
With this second victory (after that of 2010), Dona Bertarelli stands out as one of the very best skippers in a remarkable field, and realised the second best time ever for the event (5h38). The record over the 66.5 mile course actually dates from 1994 (P.M. Leuenberger's Triga IV) in 5h 01min 51 sec. See you next year, to try and beat it!

All the results: www.boldormirabaud.com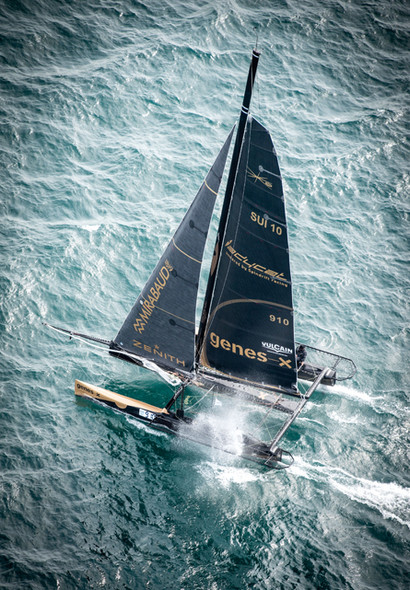 The Bol d'Or in figures
Distance via the shortest route: 123 kilometres, or 66.5 miles.
1939 : First race, with 26 boats at the start.
1979 : The first racing multihull to enter, Pierre Muskens' Oiseau Roc.
1980 : First victory by a multihull, Ph. Stern's Altaïr IX in 15h 27min 06sec.
1994 : Storm force 'bise', multihull record beaten by P.M Leuenberger's Triga IV in 5h 01min 51sec.
2014 : 518 boats at the start.
2015 : The race will take place on 12th, 13th and 14th June.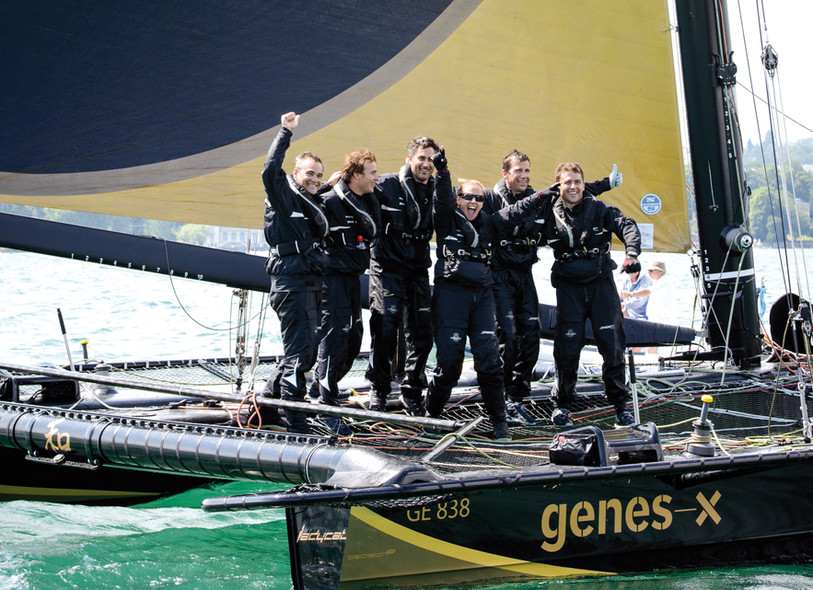 What readers think
Post a comment