Multihull
Photo contest - The results at last!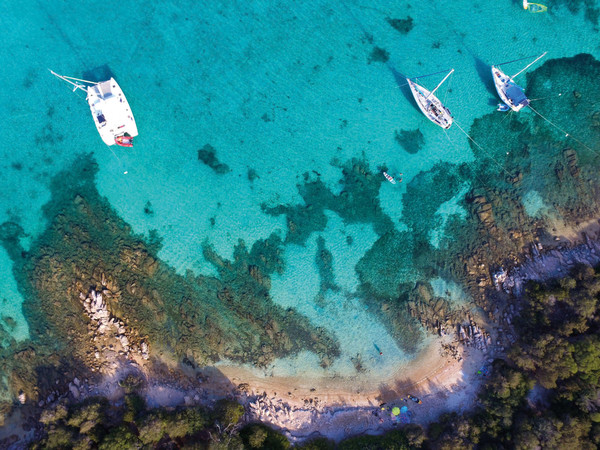 1- "Private Beach" Tao Manicacci - Where: Arbitru, Corsica, France
«The advantage of Corsica is that you can still find little bits of paradise where there is no one else around, and you find yourself alone on the beach. This photo is a souvenir of a summer day with the family where we enjoyed a «private beach». The drone provides a wider view and above all highlights the different shades of blue of the water. My girlfriend had just bought herself a paddleboard (the yellow one on the beach). My parents were jealous and bought one immediately! It's true that the paddleboard gives you a lot of freedom, especially in wild places like this. Having fun, exploring, just pottering about: what more could you want? In short, long live paddleboards, long live freedom and long live Corsica!"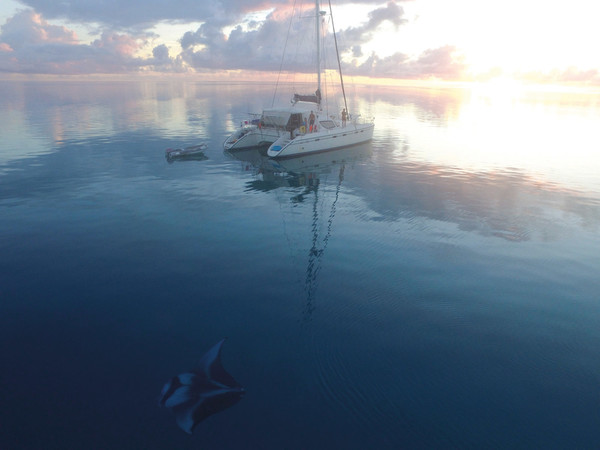 2- "Sun and Manta Ray" Elodie Perraud - Where: Tahaa, Leeward (or Society) Islands, French Polynesia.
«The end of the day in Tahaa with the wind dropping. The sunset promises to be magnificent with Bora Bora in the background. I launched the drone to take a few shots... and on my screen I saw a manta ray, passing discretely behind Lotus. This photo reflects this unexpected, magical moment."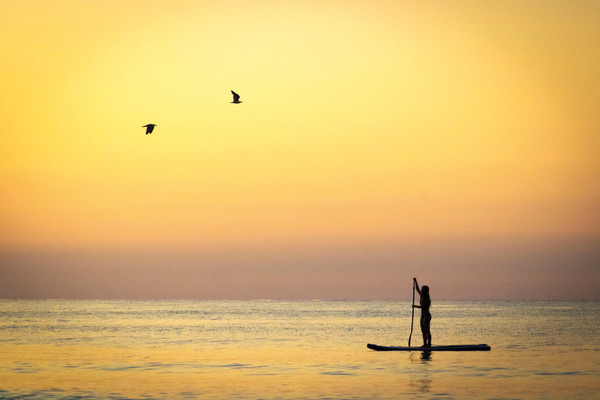 3- "A New Beginning" Ronan Milano - Where: Saint-Aygulf, Var, France
«By sharing this image with you, my aim is first of all to convey a feeling of comfort and tenderness; the soft and warm colors of the sky melt into the sea, highlighting the subject against the light. The flat sea conveys great serenity, which helps us to appreciate the moment that the paddler is experiencing: - she is lost in an expanse of water, stood on her board, enjoying the sunrise from the best seat in the house. The comforting aspect of this picture is that it can offer a message: it is never too late for a new start, a new life, paddling towards the rising sun, towards new days and new challenges. The latter is symbolized by these two birds facing you which finally lead you - at last - to freedom».
---
THE PHOTO COMPETITION PRIZES:
First prize: An inflatable 10'6 Standout stand up paddle and a two-year subscription to the print edition of Multihulls World.
Second Prize: A Restube buoyancy support system and a one-year subscription to the print edition of Multihulls World.
Third Prize: A one-year digital subscription to Multihulls World.
What readers think
Tell us your opinion