Readers Spots
Readers' spot
A show-off iguana...at Jamesby
It was in May 2016. We were four couples on a Catana 55. Departure from Martinique, direct sail to Grenada, then peaceful sailing back to Le Marin over 2 weeks, stopping everywhere... We (the 4 couples) are owners of catamarans entrusted to Dream Yacht Charter. We got on well during a meeting in Croatia, and are always very pleased to meet up again and sail together, always in a catamaran.
Pure pleasure...
When I took this photo at Jamesby in the Tobago Cays, I hadn't seen the iguana, even though it was in the center of the image.
Our program for 2017: the Balearics, then in 2018 La Paz in Mexico, with the Sea of Cortez.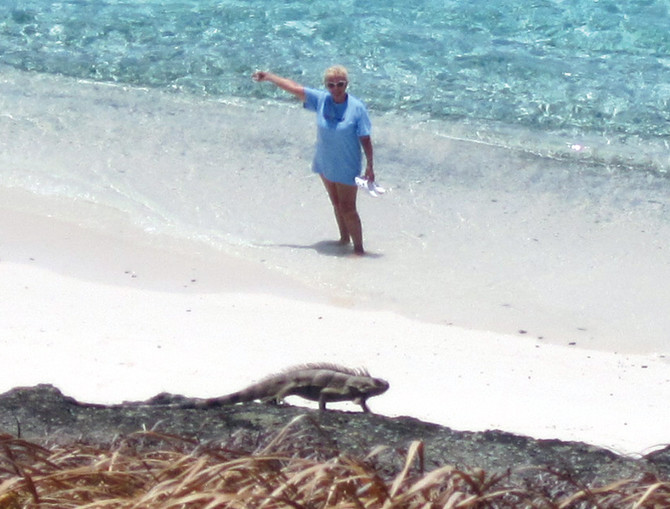 An unexpected reader!
"Hello team,
I'm sending you this snapshot, taken on my boat this summer:
"Never leave your Multihulls World even for a moment, as there is always someone who'll take it..."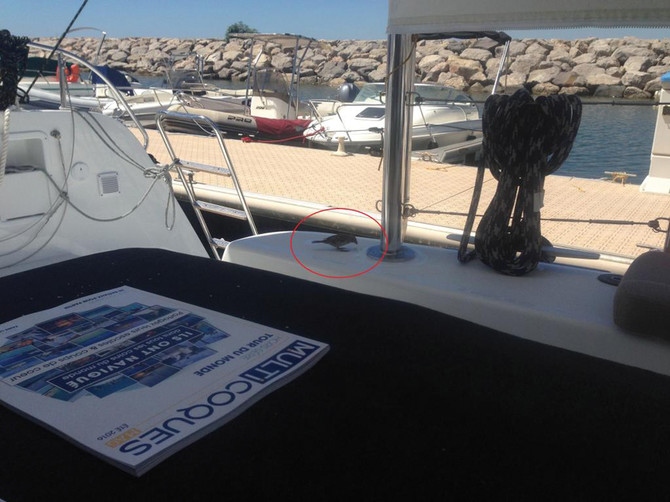 Life's good in a cat!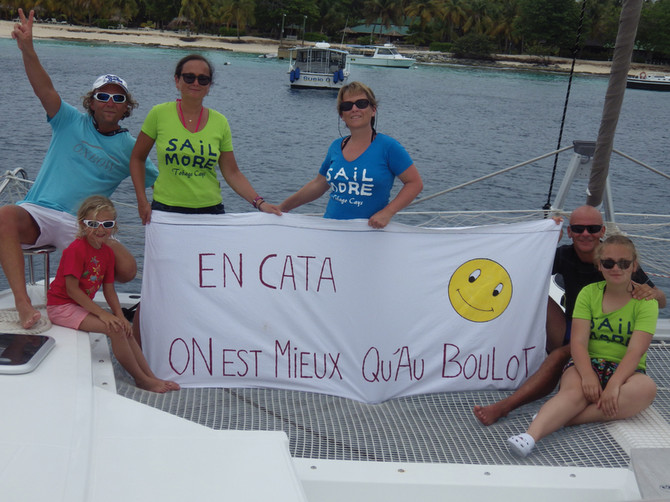 Hello to the whole team which produces my favorite magazine. I can no longer do without it, and reading it helps me pass the time between each cruise.
Talking of which, we are returning from the West Indies with a couple of friends and their daughter.
For them, this voyage has been an introduction, and what a nice introduction, with a sail down to the Grenadines in excellent conditions, aboard a Saba 50.
Leaving from Le Marin, a 15-day return trip is not too much if you want to be able to go ashore, visit, and meet the locals.
The West Indies is perhaps classic, but remains a wonderful playground for our boats with two hulls...
And as the photo shows, in a cat, life's better than at work.
And it's the same in the mountains... Lol. 
See you soon in an anchorage!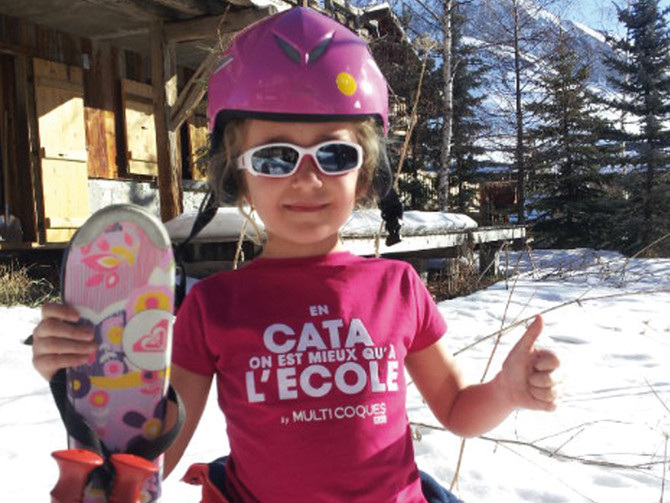 What readers think
Post a comment