Readers Spots
READERS' SPOTS
Cruising in a charter boat…
Here is the little note that Valérie and Christophe sent us from their Lagoon 400...

"We are subscribers to Multihulls World, and have been cruising in a Lagoon 400 chartered from ACM since December 2015, for a sabbatical year around the Caribbean.
When we visited Dominica, we had some friends from Nice to stay for the holidays, so they could appreciate the joys of the catamaran, as well as your magazine.
And don't hesitate to have a look at our blog, there is a lot of interesting information for those of you who envisage leaving for a voyage in a sailing boat...
http://revecaribeen.blogspot.fr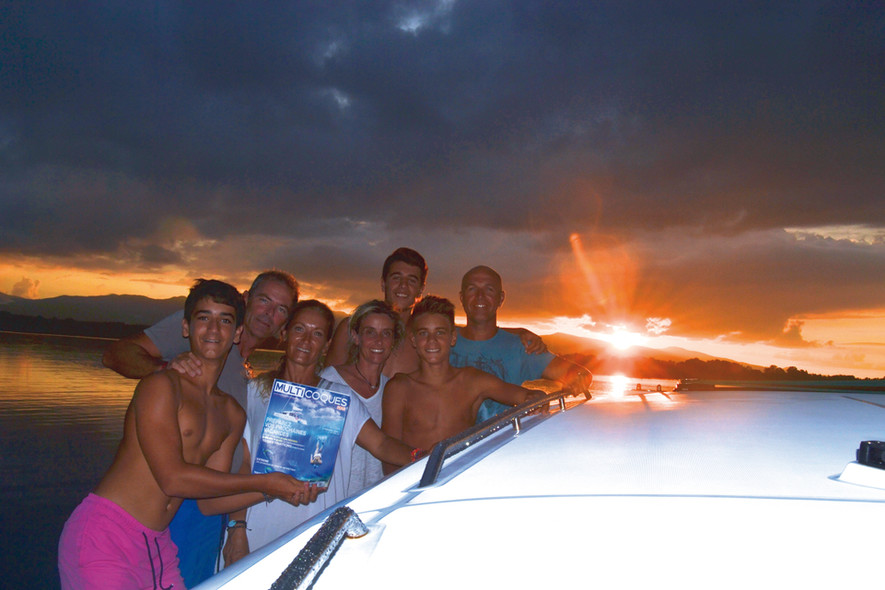 It's better in a cat than at school…
Oliver and his son Cosme often spend their holidays in Corsica, where both father and son like sailing...

Cosme has thus begun to sail catamarans, starting with the Funboat, while waiting until he can help Dad maneuver when they are on cruising catamarans.
In any case, Cosme is certain: "It's better in a cat than at school," and this is written on his t-shirt!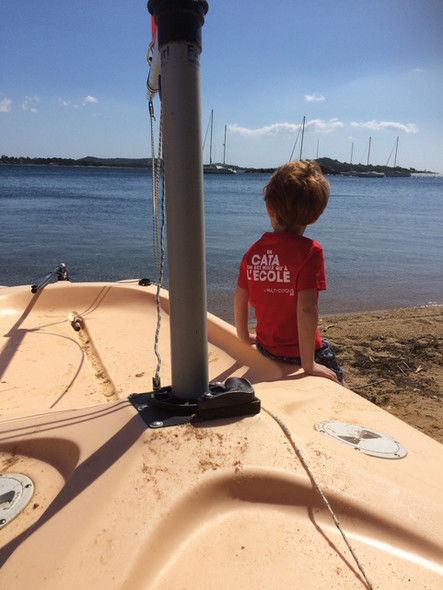 Even in Vegas
When we tell you that Multihulls Readers are fanatics... Jean-Christophe proves it with this photo.

"Hi to the editorial team! My Multihulls World never leaves me, not even in Las Vegas.
P.S.: it brought me luck – I won 3$!
Jean-Christophe – a faithful reader.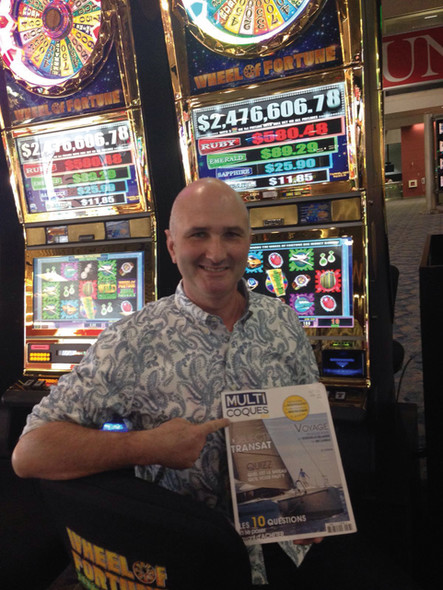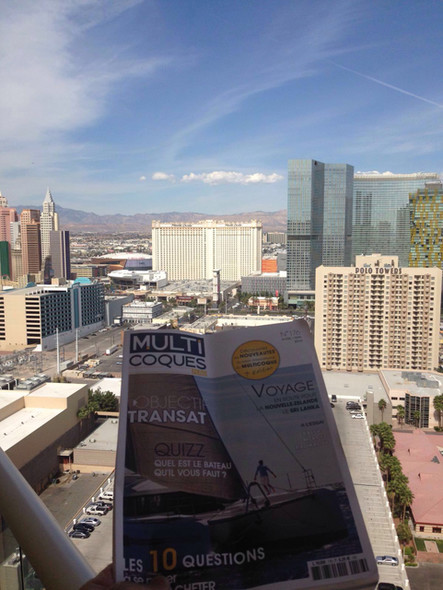 A Swiss hi…
Our friends at SwissCat Yachts sent us a very nice little message. Which just goes to show, you can like multihulls and go on holiday this far from the sea...

" Hi to the whole Multihulls World team from SwissCat. We even have your emblematic t-shirt in front of Black Rock Canyon in Colorado..."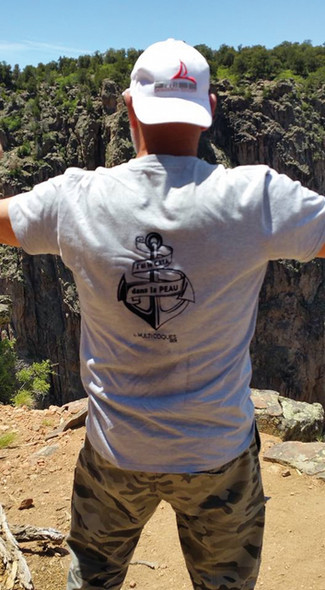 What readers think
Post a comment