Readers Spots
READERS' SPOTS
Round the West Indies
"As we write these lines, we are finishing our voyage around the West Indies.
We chartered a Nautitech 47 from Le Marin, Martinique, in December 2014, and handed it back in the middle of June 2015 in St. Martin, after having visited the Lesser Antilles, Los Roques, Bonaire and the Dominican Republic, Puerto Rico and the Virgin Islands.
Over the six months, we have seen a lot of anchorages. Some beautiful, some less so, but still practical, and sprinkled with very nice encounters. There are also some which are very beautiful, but very, very popular.
So we have selected one which has lots of things in its favor: it has a wonderful beach, a coral reef for snorkeling, a lighthouse to visit, natural swimming pools in the rock, turtles, rays... It's the island of Culebrita, off Puerto Rico. What's more, if you avoid weekends, the anchorage is almost deserted.

Thanks for your magazine and your articles, which had us dreaming before we left, and will continue to do so after our return!"

Geoffroy, Irina, Jeanne (8), Lou (4) and Tom (2)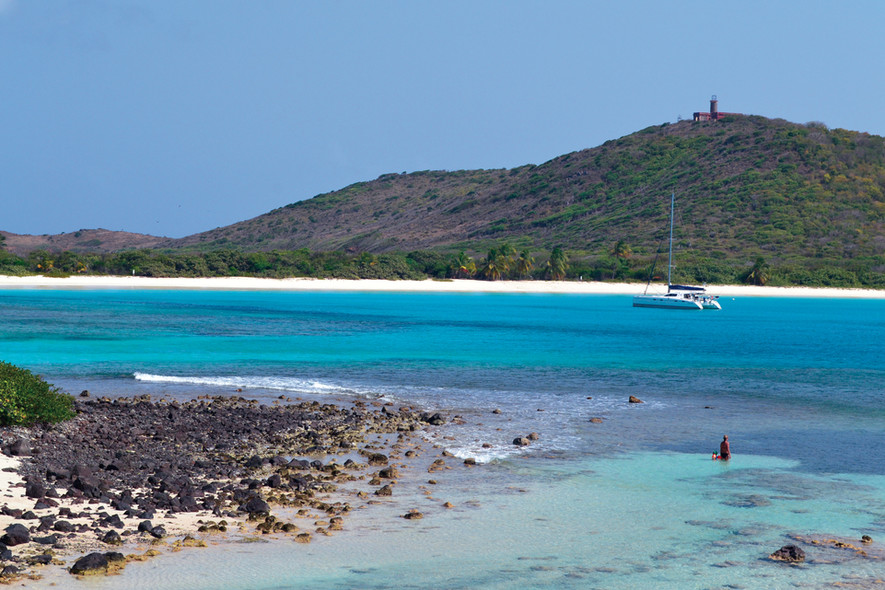 Holidays in paradise
Marianne and her family have just returned from a few days' charter in the Seychelles...
"The idea of going to the Seychelles came to us from reading Multihulls World. And the least we can say is that it was a really good idea. We have returned with hundreds of photos of perfect anchorages, and above all, the desire to set off again for a ...
Subscribe
Subscribe to Multihulls World and get exclusive benefits.
Subscribe
What readers think
Post a comment