Readers Spots
READERS' SPOTS
Happiness within reach of your bows
If you are in the right place at the right moment, happiness is within reach of your bows: IBIZA.
After a gale-force Mistral has passed, there is nothing like a surfing session on an identical wave for 4 hours, launching your board from the catamaran.
Hard to understand! After a strong northerly wind, the swell rolls round the island and hits the beach coming from the south... IT'S MAGIC!

Emmanuel and his 6 crew members aboard their Outremer 43 'Amanoa' (the creator of the SNSM's 'santons' – see the News from the Pontoons column).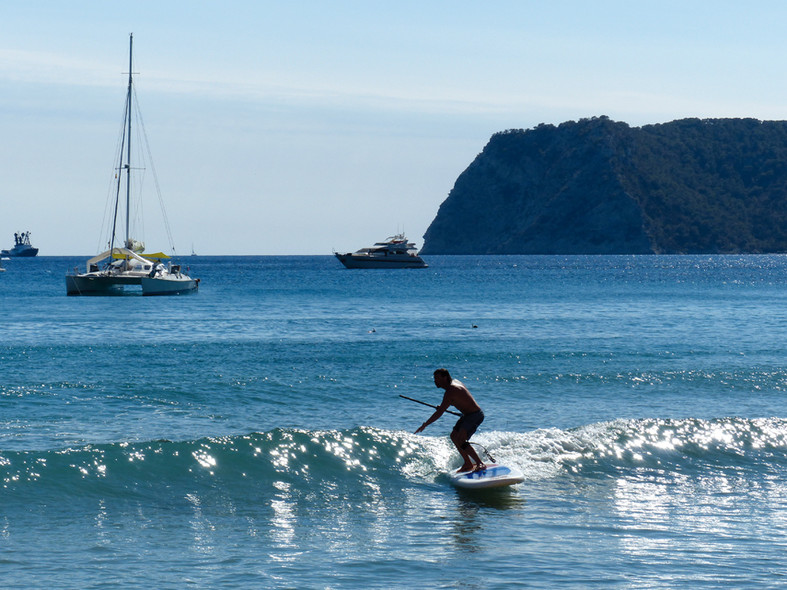 Between sea and dunes
Aboard Ushuaia, Charly and his family have sailed ROUND THE WORLD. The Lagoon 42 is here in the anchorage at Lencoisau, BRAZIL. A solitary anchorage which is almost lunar, between the sea and the dunes, where the only tracks visible are those of the crew.
Encounter in Madagascar
The crew of the same Ushuaia have a fond memory of their stopover in MADAGASCAR, where there was one PERFECT ANCHORAGE after another – Nosy Fally, Nosy Komba, Nosy Mamoko, Nosy Sakatia – and the encounters were always magical…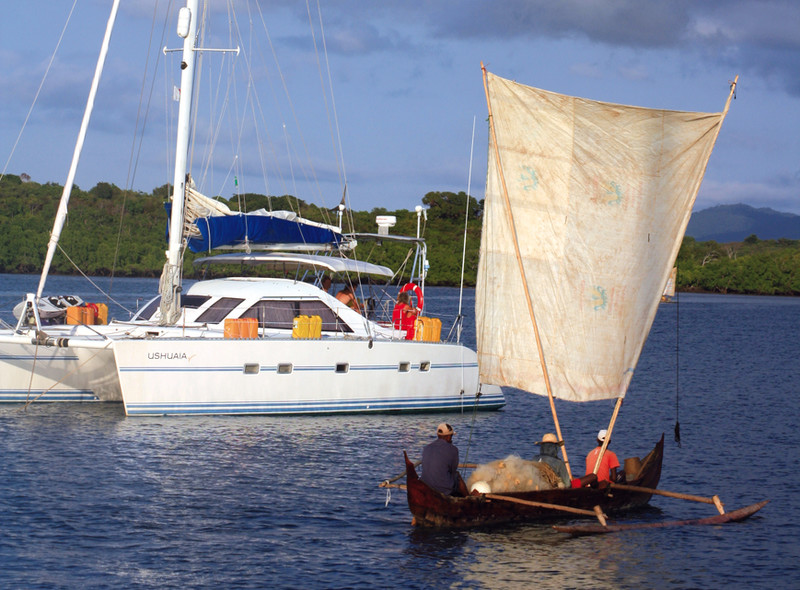 What readers think
Post a comment