The ambitious young brand from the Catana Group is making a foray into the coveted and not-always-easy power cat sector: is it a test drive, something they fancy trying, are they just bluffing? We were keen to find out more after the first presentation of this 4.3 MY at the International Multihull Show back in April...
Like all the big manufacturers, Bali is addressing a fairly large market - 40 to 54 feet at the moment, and more particularly, the 40/45-foot sector. This strategy has been successful in their sailboat range, and in this context, Bali is proposing for this first production power cat, a (relatively) modest size of 43 feet. The Bali 4.3 MY is based on the 4.3, albeit heavily redesigned. In 2017, initial tests of a Bali power cat prototype powered by Nanni motors, showed very encouraging results (performance / fuel economy) with Xavier Faÿ's hulls. We took to the water to see if the 4.3 MY has inherited this DNA.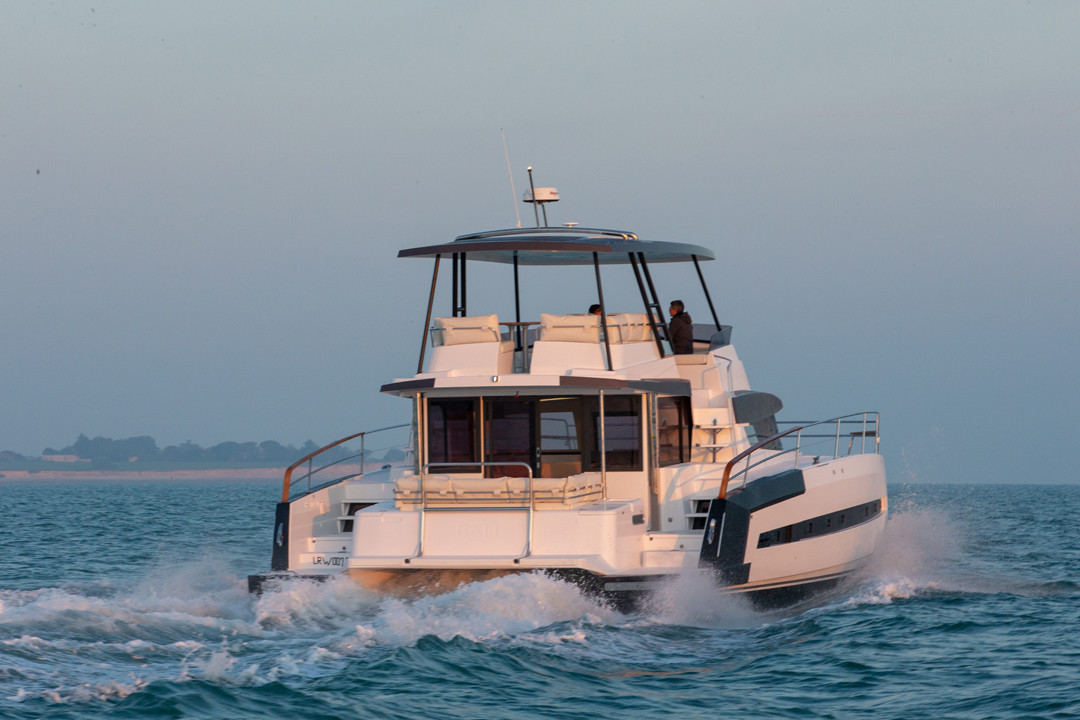 Successful lines 
It took two years' work to get from the prototype to the final version, but the effort is proving successful. The external design of a motor catamaran is a tricky business: too much "trawler", and it no longer corresponds to the demand; too avant-garde, and it won't flow correctly. On the 4.3 MY, the rigid foredeck is fully apparent, and the high, clear tunnel is a key asset for sailing in rough seas. Turning the original sailboat version into the 4.3 MY is a real transformation of the product into a brand-new boat that perfectly follows the codes of...
To read in full,
Buy the boat test
Boat Test price$5.00Inc. tax
Purchase
What readers think
Post a comment
---