Five years after their launch, it's clear that the Bali range, created from scratch by Olivier Poncin, has silenced the doomsayers. Not only have the Catana Group become one of the top four catamaran builders in the world, but they are also pursuing their ambition by producing a model to match every size offered by the competition. While waiting for a 4.6, the 4.8, the brand's seventh opus, is filling a fairly large gap between the 5.4 and the 4.5, with all the expected Bali features - and some new ones too.
With their rigid foredeck, their fully open interior, their full-width tilt-and-turn door transforming the saloon into a cockpit - or vice versa, in a matter of seconds - their huge 220 V refrigerators "just like at home", Bali has made the most conservative yachtsmen who haven't yet assimilated the multihull revolution shout out loud. Even their aficionados were skeptical about the "behavior at sea", the "performance", the "stiffness" of the whole platform... But this was forgetting that the Bali brand didn't come out of nowhere. Technically, Bali boats benefit from Catana's know-how, notably an integral construction in closed-cell PVC foam sandwich, and above all bulkheads which are not simply glued but laminated, a guarantee of rigidity and longevity. The yard's facilities have grown exponentially in Canet-en-Roussillon, in the South of France: from around 100 employees, the group has grown to nearly 900 including its sites at La Rochelle and in Tunisia. The 350 catamarans produced in less than five years confirm the step up to an industrial pace.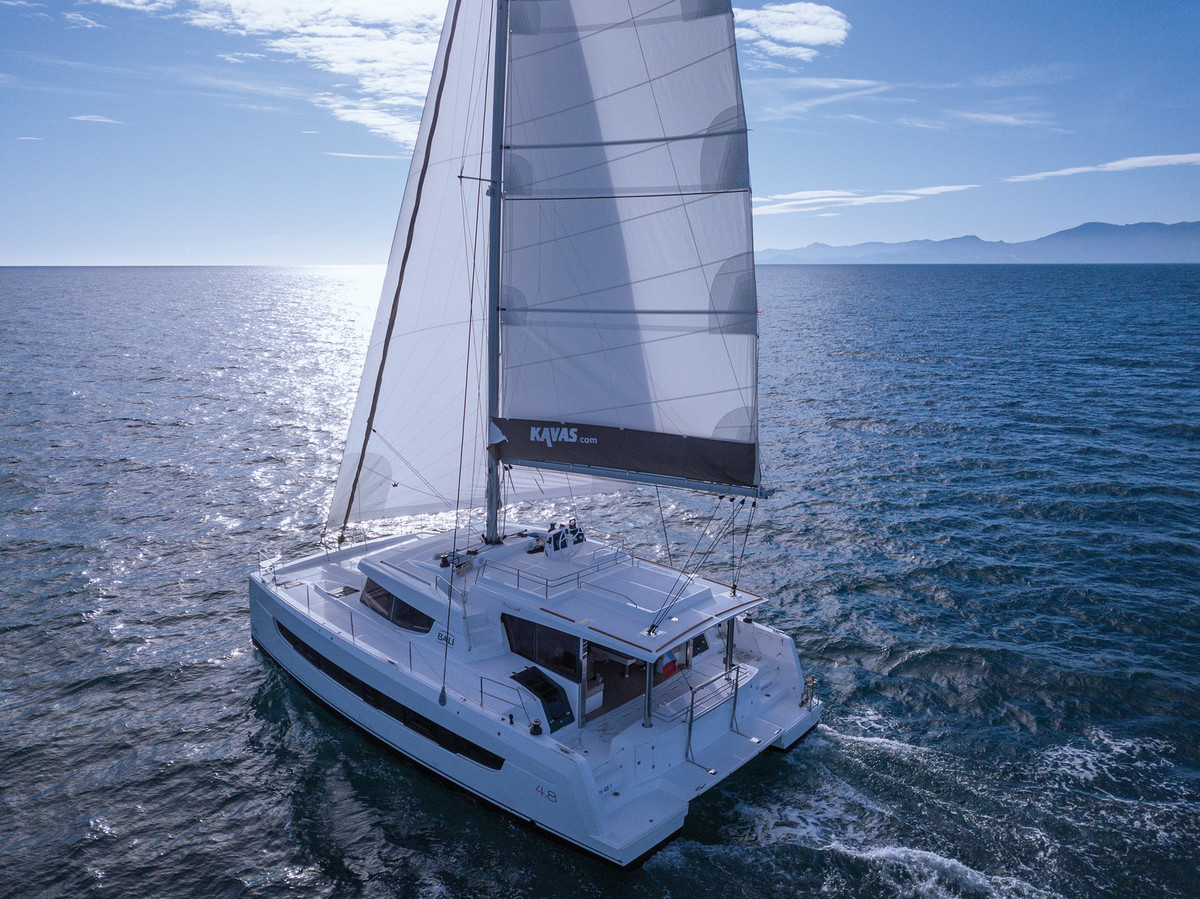 Five layout options from 3 to 6 cabins
With rigorous organization, the Bali 4.8 retains a certain level of flexibility in orde...
To read in full,
Buy the boat test
Boat Test price$5.00Inc. tax
Purchase
What readers think
Post a comment
---